Haggis Tortellini, Neep & Carrot Crisps and Tattie Wedges
January 25th is Burns Night in Scotland, where we celebrate our national bard with a traditional dish of haggis, neeps (swede or turnip) and tatties (potatoes). But over the years we've had some fun experimenting with the lovely ingredient that is haggis. We've made , and .
So this year we thought we'd try something new with pasta and we'd never made tortellini before so we thought this would be a great dish to experiment with.
We bought 2 small haggis which we burst and added some hot paprika and chilli flakes to and mixed well.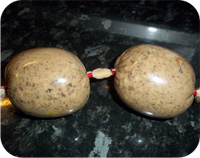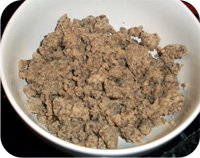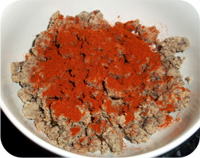 We made our own egg pasta () which we rolled out into sheets using our pasta machine. We then cut out circles and put some haggis on each piece.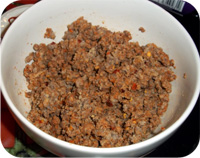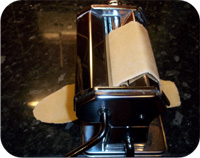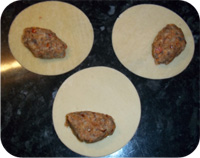 We then folded the circles in half and sealed the edges with some egg wash, ensuring to get rid of any air bubbles. Then we wrapped the semi circles around our fore fingers and sealed the points together and folded down the edges to make the classic tortellini shape.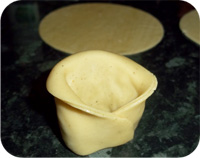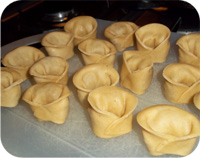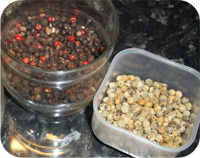 For our sauce we added black, pink and green peppercorns (some crushed, some whole) to half a litre of beef stock. We then added 2 tablespoons of brandy (whisky would have been more traditional but we prefer brandy). We let the liquid reduce by half while we prepared our veg.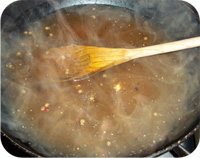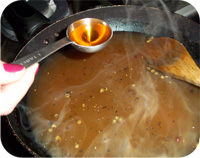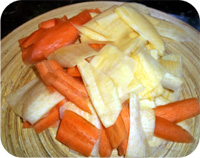 We cut thin slices of turnip and carrot, ready for deep frying and potato wedges which we soaked in water to remove some of the starch. We had some leftover haggis which we made into small meatballs and did the same with black pudding. We fried these off gently as a wee starter to our meal. Yum!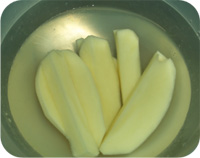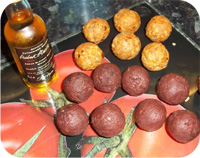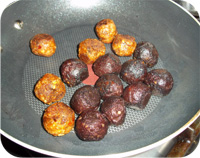 Starter over we finished off our sauce by adding a tub of crème fraîche and letting that simmer gently. We boiled our tortellini in salted water for 4-5 minutes and drained.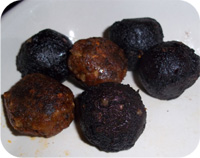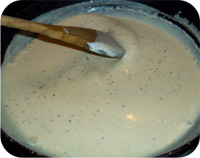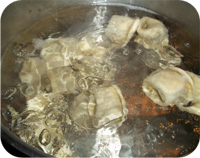 We deep fried our potato wedges twice until crispy and golden, fried our turnip and carrot slices and a few sliced mushrooms. We served it all together with a generous helping of our creamy brandy and peppercorn sauce.