Black Pudding Tortellini
For our filling we sauteed 2 slices of black pudding until soft and added some black bean sauce.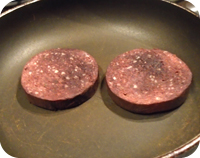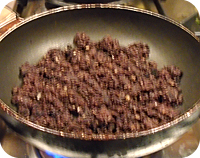 We cut out 7 circles and placed a small amount of filling in each, we then folded over into half-moon shapes and twisted the edges around our fingers to make a Tortellini shape.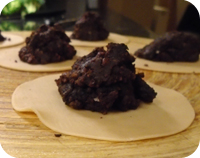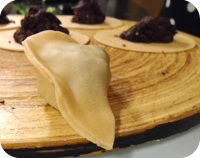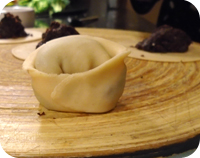 We then put our Tortellini's in salted boiling water for 6 mins and served with a drizzle of chilli oil and dried parsley.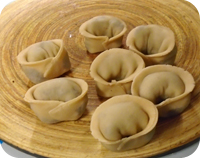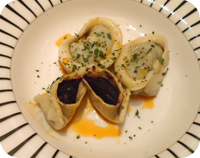 Search Cook Nights Recipes

Recipes by type:
Recipes by ingredients:
Recipes by Country: