Haggis Spring Rolls & Wontons
A traditional Scottish celebration of Rabbie Burns, a Burns supper consists of Haggis, Neeps and Tatties. We decided to do a spin on this.
Haggis Spring Rolls and Wontons, a mix of Haggis, spring onions, beansprouts, chilli, red pepper, oyster sauce and black bean sauce, wrapped neatly into spring roll wrappers and deep fried for a couple of minutes in a wok.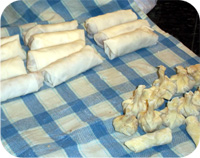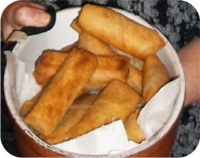 For our Neeps and Tatties (turnip and potatoes) we grated potatoes and turnips, squeezed out the excess water using a clean dish towel and pressed them into metal moulds to make röstis. We then shallow fried them.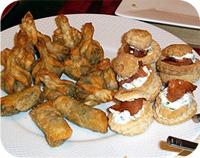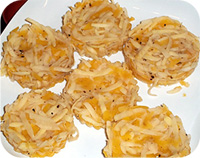 For an added touch we also had a go at making our own .
Search Cook Nights Recipes

Recipes by type:
Recipes by ingredients:
Recipes by Country: