Chicken Puttanesca with Worcestershire Sauce Pasta
Once we discovered this sauce we love it, we have had it with and . We had anchovies, capers, green olives, orange, red and green peppers, green and red chilli and garlic cloves. They all got blitzed into a paste.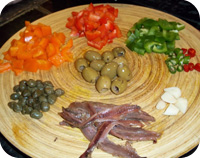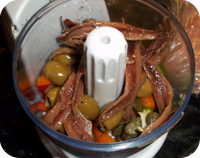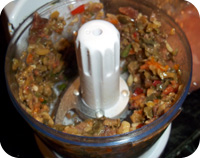 We used one large fresh chicken breast which we cut into strips. We used some of our fresh egg , made into tagliatelle and left to dry.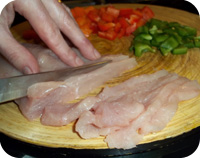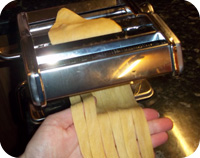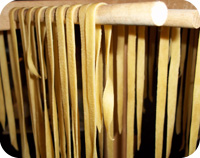 We then fried the paste in some oil before adding a carton of chopped tomatoes and tomato puree.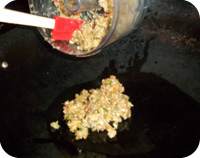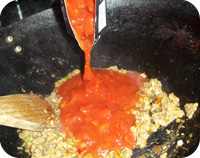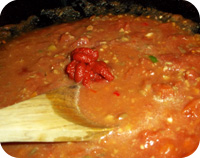 We let the sauce reduce before adding our mixed peppers and chicken strips.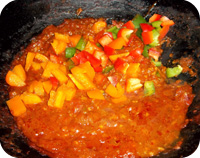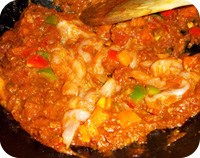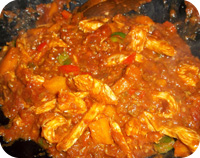 Once the chicken was cooked through and the sauce was thickened we added our tagliatelle which we had boiled in salted water for 5 minutes. We let the pasta soak up this delicious sauce before serving.