Quorn Puttanesca with Pasta Tubes
We had successfully made a sauce before and loved its depth and richness. This time we decided to use minced Quorn instead of prawns.
Using a small blender we combined about 50g black dried pitted olives, a 75g tin of anchovies (drained), 2 garlic cloves (peeled), one whole red chilli and one heaped tablespoon drained capers.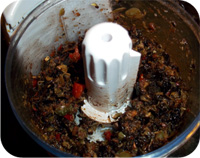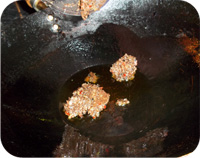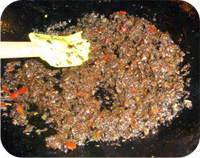 We warmed a tablespoon of olive oil in a wok, then added the paste and fried it off for a couple of minutes before adding a carton of plum tomatoes, some water and some tomato purée. Turned the heat down and let the sauce simmer gently.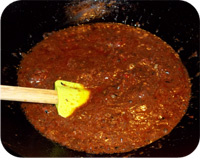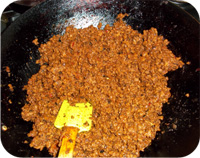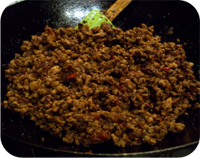 We then added in a bag of frozen mince Quorn and mixed well. The Quorn doesn't take long to cook. To accompany the mince we boiled some large pasta tubes in salted water and drained well before spooning over the sauce.
We also served it with some warm garlic bread slices.