Sweet Fried Beetroot Ravioli
For this dish we used some of our remaining .
We rolled out the pasta dough and cut it into large strips for the ravioli. We put a teaspoon of a sweet mixed berry sauce (which we had made ages ago to go with one of our and we keep it in the freezer) on one strip then folded over the other strip before cutting out the round ravioli shapes.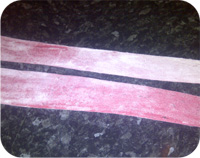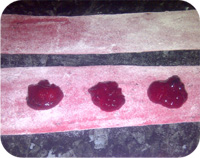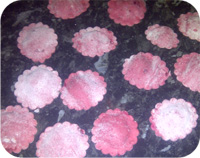 We then shallow fried the ravioli in some sunflower oil and let them drain on some kitchen paper. We could have simply dusted them with icing sugar and served with some vanilla ice cream, but we were making as well, so we served them warm on the side and used the gooey syrup for the extra sweetness.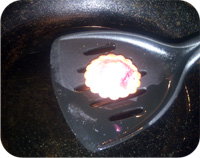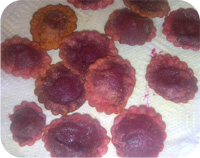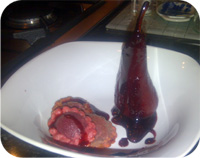 Search Cook Nights Recipes

Recipes by type:
Recipes by ingredients:
Recipes by Country: