Beetroot Pasta with Peppered Salmon & Asparagus
We blitzed 2 large cooked beets in a blender. And to 16oz of Pasta Flour we added 2 fresh eggs a pinch of salt and the beetroot.
We gently brought the mixture together using a fork and working from the inside out. Once it came together we kneaded it vigorously for 15 mins before leaving to rest for 20 mins wrapped in cling film in the fridge.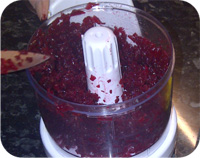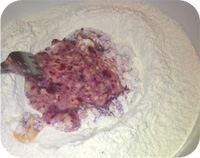 We then rolled out a quarter of the pasta dough and cut it into tagliatelle.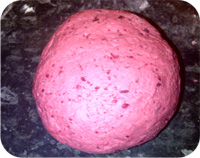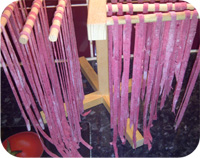 We blanched some fresh asparagus and fried some sliced chestnut mushrooms for the side. And had some peppered salmon fillets which we sliced and placed on top of our pasta once cooked. (4 mins in salted boiling water).