Pears Poached in Red Wine and Port
Following our success in doing this we decided to definitely use this again for one of our Christmas day desserts (this time for 6 people!).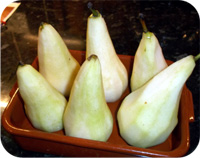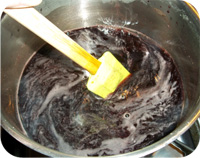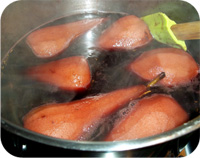 We peeled 6 conference pears, trying to keep the stalks. For the poaching liquor we used and small bottle of red wine, a good measure of port, a teaspoon of dried ground cinnamon, about 5 cloves and about 100g of brown sugar. We brought the liquid to the boil and added the pears and reduced the heat to a gentle simmer.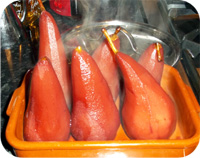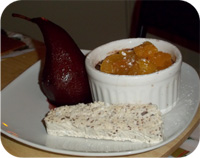 We took the pears our of the liquid so that all we needed to do when ready for dessert was return them to the heat and then reduce the sauce to a gooey syrup. We served them with our and .
Search Cook Nights Recipes

Recipes by type:
Recipes by ingredients:
Recipes by Country: