Ice Cream Cake
We decided to make this simple yet delicious recipe for one of our Christmas desserts. We whipped a tub (300ml) of double cream until thick and forming soft peaks. Then we chopped about 30g of dark chocolate (70% cocoa solids) very finely with a knife so that it splinters.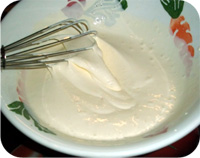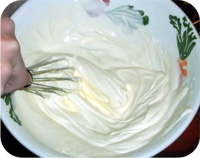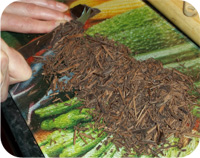 We folded them into the cream, along with a tablespoon of cherry liqueur. We crumbled about 8 meringue nests and folded these in too.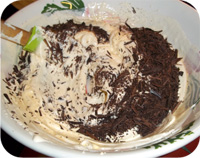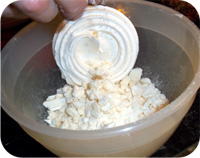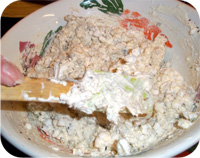 We lined a loaf tin with cling film, making sure to have enough there to cover the top later. We packed the mixture into the tin and pressed it down with a spatula. We covered it with the cling film to seal it.
We froze it until solid, as we weren't going to serve it until the next week. After our Christmas dinner we unwraped the cling film, and tipped out the solid ice cream and simplt cut it into slices using a large warmed knife. We served it with our and .