Fish Croquettes
We poached a piece of haddock in milk and once cooked we removed it from the pan using a slotted spoon, keeping the warm milk for our sauce.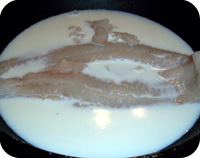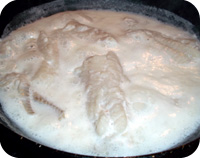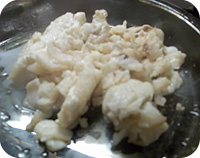 We then made a bechemel sauce by melting butter, adding plain flour and cooking out the flour into a roux.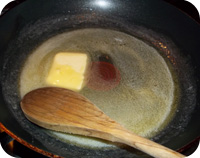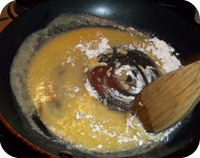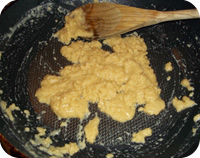 We then slowly added the milk which we had poached the fish in to make a thick sauce. We then flaked the fish into the bechemel and added 2 tablespoons of chopped capers.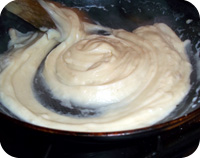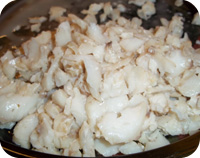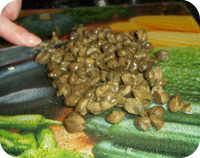 Stirred it well and added a teaspoon of Paprika and chopped parsley. This coloured the sauce nicely and once combined we left it to cool.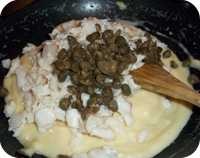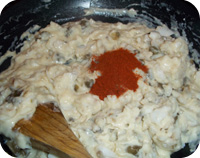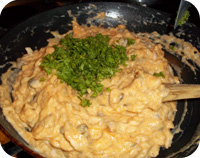 The mixture was surprisingly easy to make into croquettes shapes which we then dusted in flour, egg washed and rolled in breadcrumbs and sesame seeds.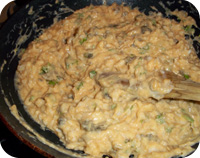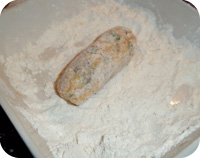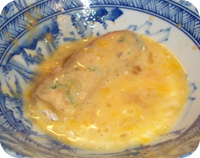 We let them chill again to firm up and then cooked them for a few minutes in the deep fat fryer till they were golden and crisp.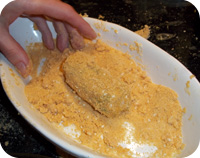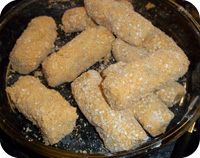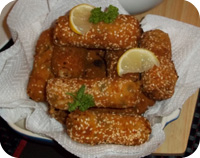 We served them with broccoli, and our very own .