Puttanesca Tortellini
We have made several but this time we wanted to do something a bit different. So instead of adding the anchovies to the sauce (as per the recipe) we decided to put them into tortellini. So that to get the full puttanesca flavour you need to eat a tortellini with the sauce.
So we started by draining and chopping up a tin of anchovies and gently frying them (being careful not to let them dissolve too much). We added a little bit of tomato (from a tin) to keep them moist and together.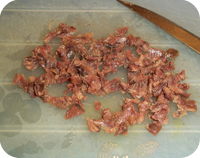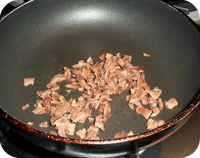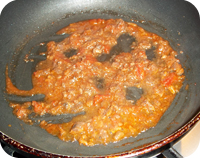 In a blender we put about 50g green pitted olives, garlic, green chilli, a little onion and 1 heaped tablespoon drained capers. We blended this to a paste.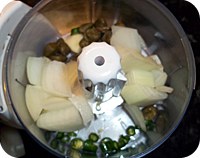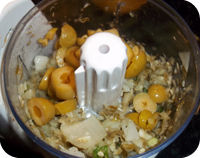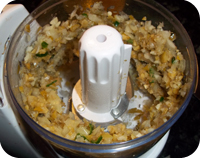 We fried the paste in a little oil before added the tin of chopped tomatoes. The secret to this sauce is to then let it simmer gently for at least an hour.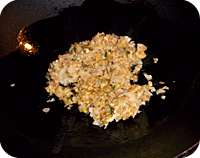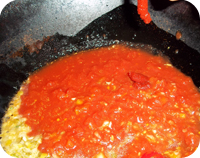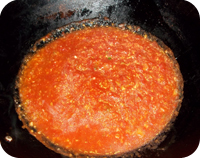 For our tortellini we cut some of our homemade pasta into discs and placed a little bit of the cooled anchovies onto each. We then folded the discs in half.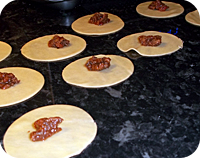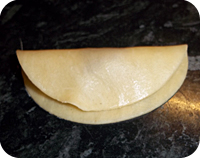 Then sealed the edges with a little water. We then wrapped the outside edges around our index fingers, pressing them firmly together to seal them. The last touch is to fold the top over to get the tortellini shape.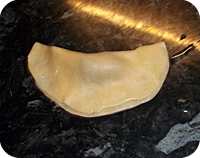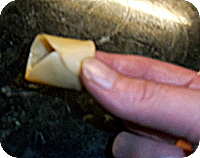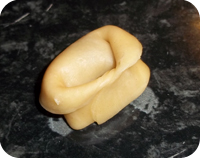 We ended up with about 20 little tortellini which we cooked in salted boiling water for 5-6 minutes. Meanwhile to our reduced sauce we added some more olives sliced.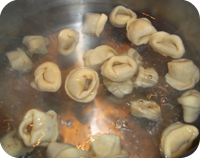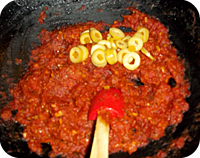 We also added a few mixed chopped peppers for some colour before adding our drained cooked tortellini.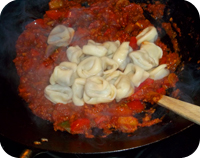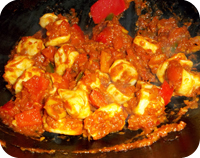 We served it with some warm garlic bread.