Stuffed Camembert
We removed the wrapper off the camembert and placed it back into the wooden crate. We pushed a mixture of black, green, pink and white peppercorns and small sprigs of rosemary through the skin before baking. We also sprinkled on some chilli flakes. We baked it in the oven for 7-10 mins and then carefully cut off the top.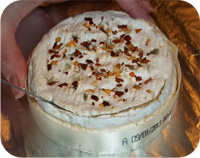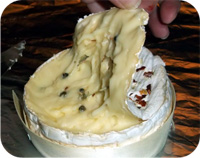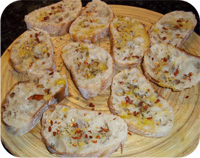 We then placed it back into the oven for another 8 mins until it was bubbling nicely and going golden brown.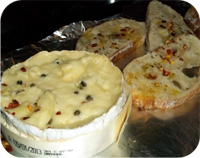 We served it warm crusty bread which we had drizzled over some olive oil and chilli flakes and dried herbs. This dish accompanied our .
Search Cook Nights Recipes

Recipes by type:
Recipes by ingredients:
Recipes by Country: