French Onion Soup
We thinly sliced about 700g of onions. We melted 50 g butter with 2 tablespoons of olive oil. When the pan was very hot, we added the onions, 2 crushed cloves of garlic, ½ teaspoon of granulated sugar.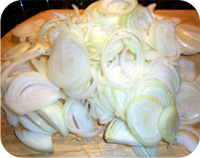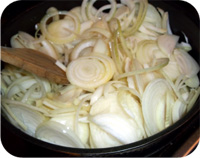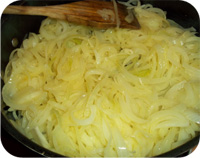 We kept stirring until the edges of the onions have darkened – about 10 minutes. We then reduced the heat to low and let the onions carry on cooking slowly for about 30 minutes. In another pot we put 2 pints of beef stock, 275 ml of dry white wine, 2 tablespoons of Cognac and seasoning. We then added in our caramelised onions.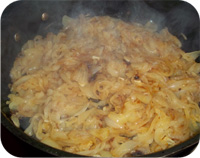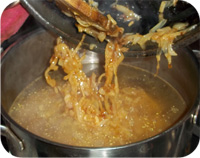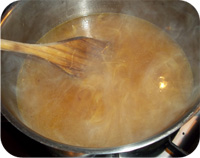 Once it started to simmer, we turned down the heat to low and left it to cook very gently, without a lid, for about 1 hour.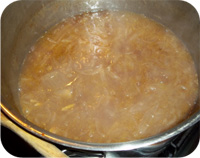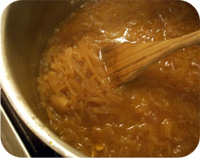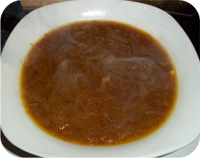 We served this with our .
Search Cook Nights Recipes

Recipes by type:
Recipes by ingredients:
Recipes by Country: