Wholegrain Bread with Caramelised Onion
For our bread we mixed together 500g seed and grain flour, 1 sachet of yeast, 1.5 tsp salt, 1 tsp sugar, 15g soft butter and 300ml warm water.
Once it came together into a dough we kneaded it for 10 mins before putting it in a bowl and covering with cling film. We set it aside in the warmest part of the room to rise for about 30 mins.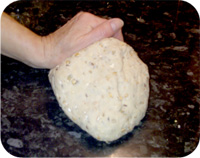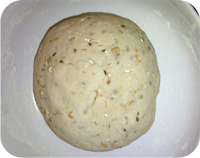 For our filling we caramelised some onions with some chilli.
Once the dough had doubled in size, we knocked it out again and shaped it into a rectangle. We spooned the onions into the middle and added pieces of haloumi cheese.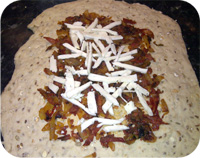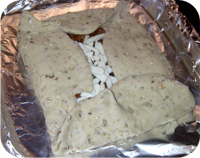 We then folded in the edges and baked in the oven at 230°C for 15mins then 20mins at 200°C. We had the bread with some of our own .