Squid Two Ways
We used three baby squid for this recipe. We cut two of them into rings and made a coating for them of fine semolina flour, paprika and chilli flakes.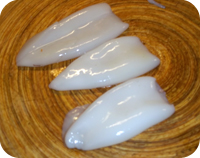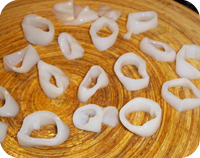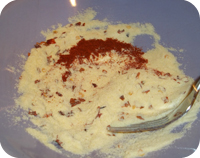 We mixed the coating well and covered the squid rings with it.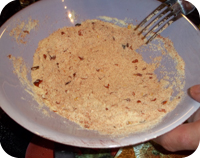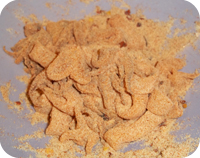 We then shallow fried them in oil until crispy. For our other squid we opened out the tube and scored the flesh (so that it would curl when cooking). We seasoned the squid and the tentacles with salt and pepper and mixed dried herbs.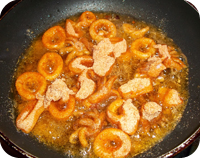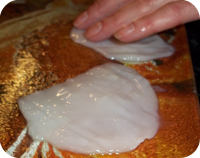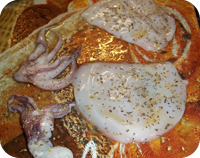 We then put them on a hot griddle pan for just a minute until cooked and curled. We served the squid with .