Squid & Fennel Soup
For this light soup we used two baby squid tubes. We opened out the tubes and scored the inside in a criss-cross pattern before slicing into thin strips.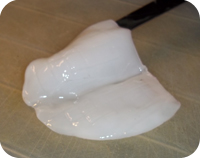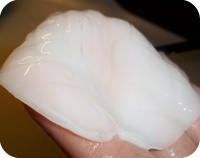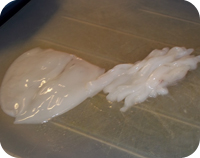 We finely chopped a re chilli and a couple of spring onions We sliced two Quorn chicken fillets into long strips. We used half a fennel bulb sliced (the other half was used in our recipe).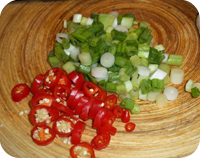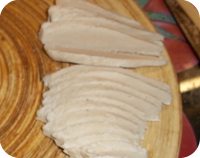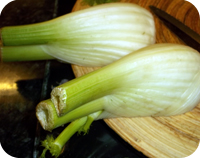 Our soup stock was wonton soup base to which we added the fennel bulb, chilli and a cube of frozen ginger. We also chopped the green part of the fennel which looked like little heart shapes (how cute).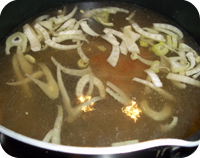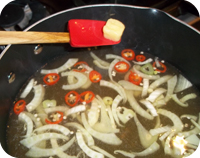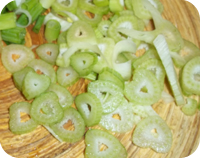 We added them to the soup and the Quorn slices and lastly the squid.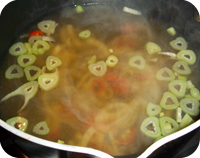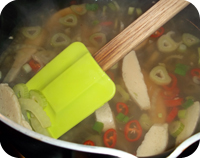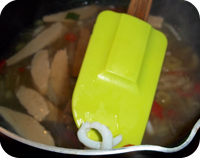 We served the soup in warm bowls and added the spring onions for freshness.