Pork Spring Rolls
We chopped some pork loin and pork fillet into small strips for this filling (which we also used in our ). We sliced a couple of chestnut mushrooms and finely sliced a carrot. We also crushed 3 Kashmiri chillies.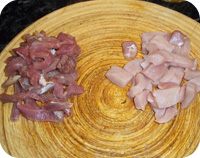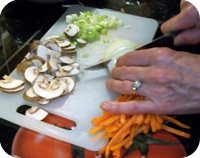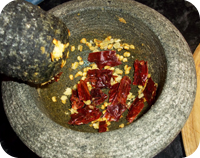 In a little oil we fried the chilli and half a chopped onion before added out pork.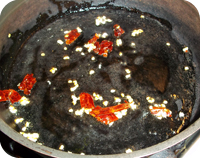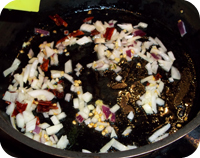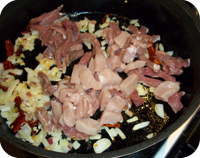 We then added the mushrooms and some black bean sauce and cooked until sticky.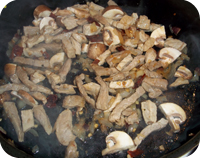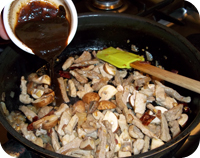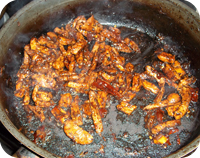 We used spring roll wrappers, placing some of the pork mix onto one side and adding a few beansprouts and carrot battons. We then rolled them tightly.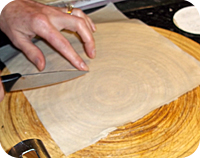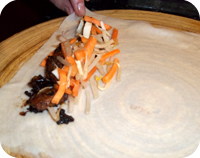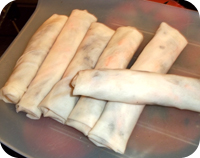 We them carefully put them in the deep fat fryer for a few minutes until crispy and golden.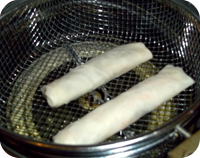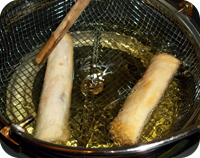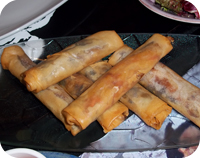 We let them dry before serving with a soy and honey and sweet chilli sauce.