Plum Sauce
Having mastered the previously with duck we decided to try another fruit. The fruit content was decided when Babs got a punnet of plums for 50p. We halved, stoned and sliced all of the plums, finely chopped garlic, a small onion and 2 red chillies. We combined 3 types of Balsamic Vinegar - garlic, chilli and raspberry and added a good glug of Port.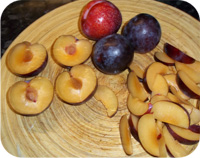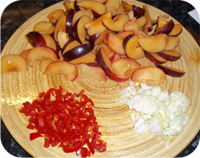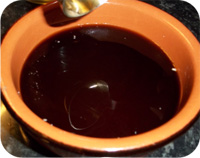 We then added the garlic, onion and chilli to some oil to release the flavour before adding the sliced plums, let the plums soften a bit before adding 3 tablespoons of Demerara sugar.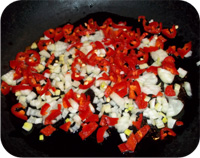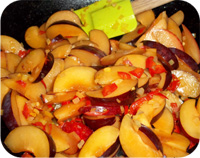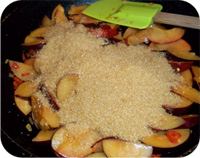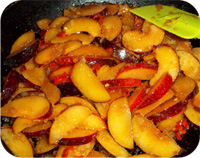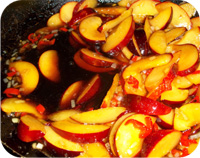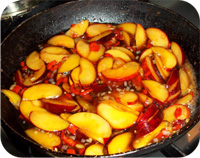 We let this simmer to allow the plums to break down until it became a thick, dark, glossy fruity sauce. Perfect for or any game meat. One punnet of plums made enough sauce for 4-5 servings.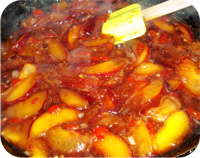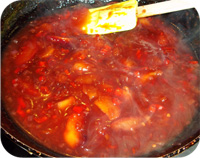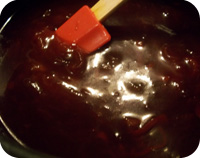 Search Cook Nights Recipes

Recipes by type:
Recipes by ingredients:
Recipes by Country: