Blackened Duck with Plum Sauce
We used one large Barbary duck breast which we deeply scored the skin, we made up a marinade using 3 types of Balsamic Vinegar - garlic, chilli and raspberry - and added lots of chilli flakes for a good chilli kick.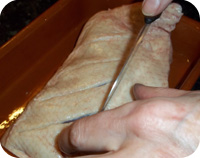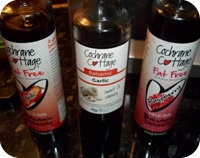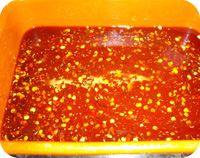 We turned the duck several times in the marinade and then left it skin side down for 30 mins to let the marinade permeate through the skin. On a very hot griddle pan we placed the duck skin side down to render down the skin and give it some colour.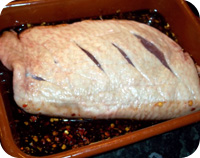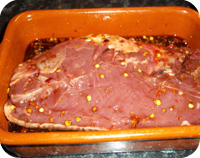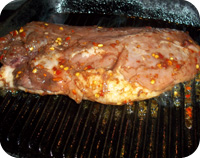 We brushed the skin with the marinade several times and then put it in the oven for 10 minutes until really crisp starting to blackened.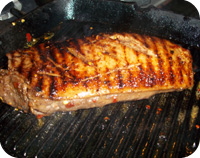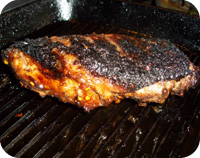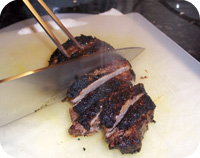 We served it with our , broccoli, green beans and vine cherry tomatoes.