Pizza Siciliana
For the base sauce of our pizza, we blitzed some olives that were stuffed with anchovies, capers, garlic and chilli. We softened the mixture in a pan with a little oil. We then added a small tin of tomato paste and some water. We let the sauce reduce until thick and scrummy and let it cool slightly.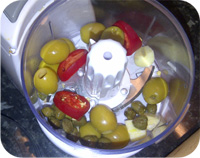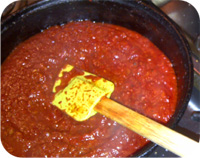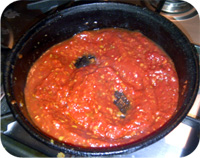 We had some pizza dough left over from making our . We rolled it out into a rough circle. We then spread over the tomato sauce and topped it with more chopped stuffed olives, wedges of plum cherry tomatoes, some capers, little dollops of Danish Blue cheese, a sprinkle of dried oregano and fresh basil leaves.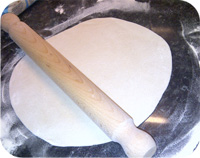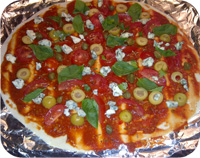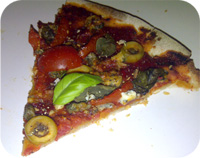 We then baked it in the oven at 180°C for about 15 mins.
Search Cook Nights Recipes

Recipes by type:
Recipes by ingredients:
Recipes by Country: