Parsley and Basil Pesto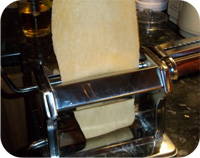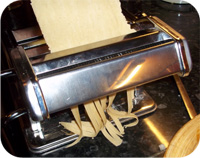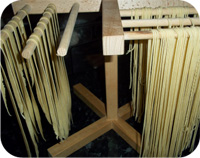 We had some left in the freezer from an earlier cook night. So we rolled it through our pasta machine and made tagliatelle and fettuccine. We decided to have a go at making a fresh pesto.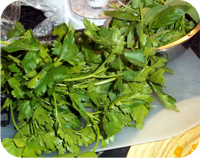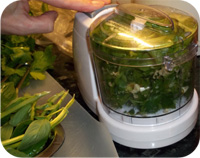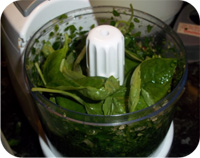 We blitzed together about a cup of fresh flat leaf parsley and a cup of fresh basil. We had to do this a bit at a time to let it come together.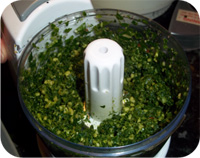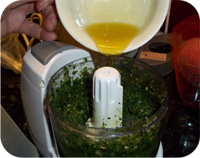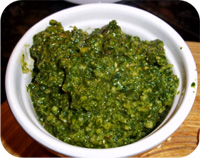 We then added finely chopped mixed nuts (1/3 of a cup), 2 small garlic cloves and slowly added olive oil to the mixture (1/2 a cup). Once it was well combined we added 1/3 cup of grated parmesan cheese and seasoned the mixture well.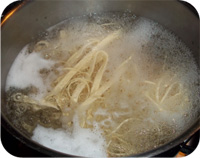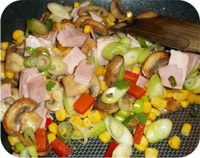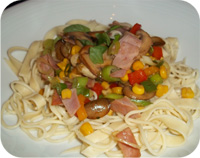 We then boiled up our pasta and stir fried some mixed peppers, spring onions, chestnut mushrooms, sweetcorn and cooked ham pieces.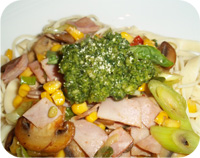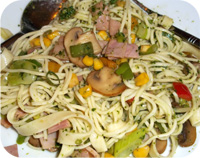 Once ready we topped off our dish with our fresh pesto which we then worked through the warm pasta.