Pepper Spaghetti with Chorizo
We sliced up a leek and fried it in some oil along with garlic, chorizo and some button mushrooms.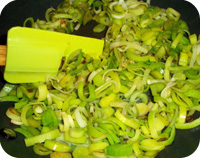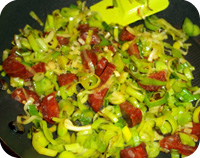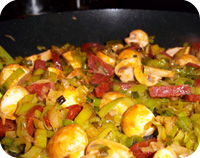 To go with it we used our . We rolled it out through our pasta machine and then the spaghetti setting. We let it dry for a little while before adding it to boiling salted water for 4-5 minutes until al dente. We drained the pasta and then added it to our mixture.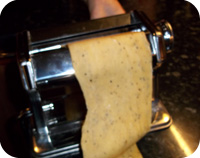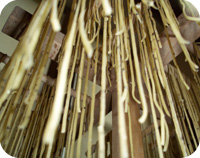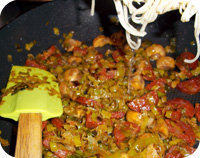 We coated the spaghetti thoroughly to take on all the flavours and juices.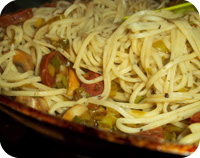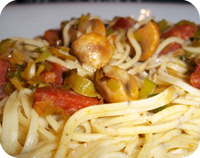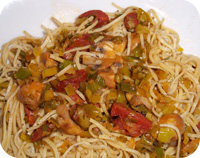 We served it in warm bowls with a sprinkle of parmesan cheese.