Pastry Tarts
We had some shortcrust pastry (shop bought) that we rolled out thinly and lined 2 medium dishes.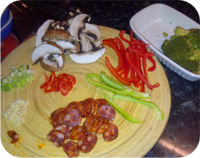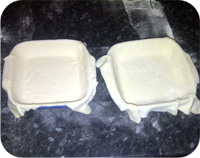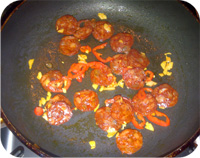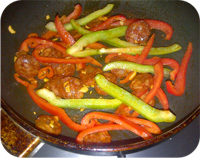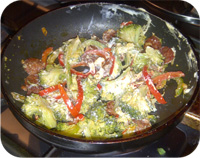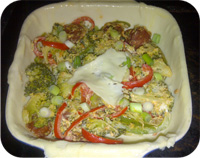 For our first filling we fried chorizo slices with chopped chilli and garlic before adding sliced peppers to soften slightly. We then added some blanched broccoli and some soft cheese to bind the mixture and placed it in one of the dishes.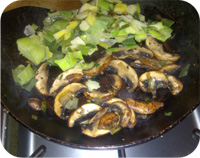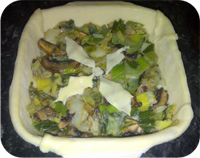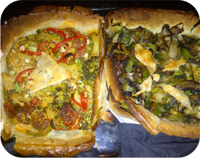 For our second filling we softened leeks and mushrooms and worked in some stilton and dolcelatte until combined.
We trimmed off the excess pastry and baked them in the oven for about 20 mins or until the pastry was cooked.
We had this after our .