Rabbit Paella
Having created 2 successful paella dishes, we wanted to experiment with different flavours. Despinaki had never eaten rabbit before, so we thought this would be a great opportunity.
Babs' butcher had fresh rabbit pieces for us to use. We browned off the rabbit in the paella pan and removed them. Once cool we shredded it.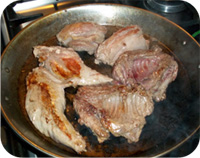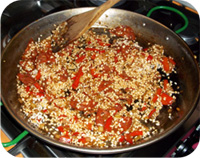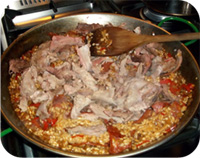 We then followed the main but did not add any prawns and we topped it with the rabbit pieces, red pepper chunks, thin chorizo slices and sprouting broccoli.
Search Cook Nights Recipes

Recipes by type:
Recipes by ingredients:
Recipes by Country: