Nutty Oatcakes
We have made several types of in the past so this time we decided to put a spin on it. We measured out about 25g of mixed nuts into a mortar and finely ground them.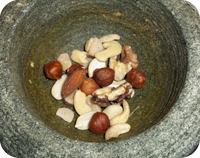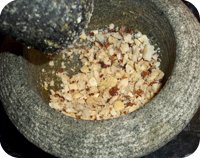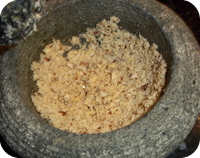 We used medium oatmeal and combined it with some salt, freshly ground black pepper.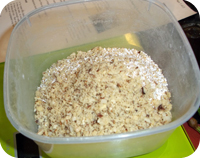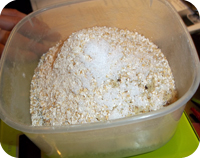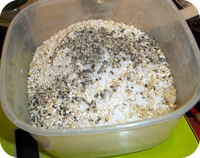 We added some olive oil and gradually added enough boiling water to bring the mixture together into a smooth dough.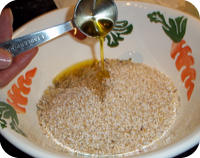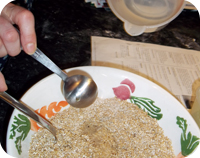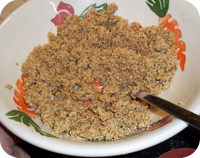 We then rolled it out to about 5 mm thick before cutting into shapes.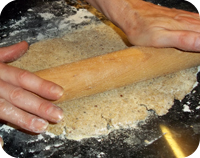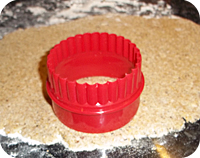 We then baked them in a preheated oven (180ºC) on the middle shelf for 12-15 mins (or until firm). The added nutty taste was great.