Homemade Pizza
We used the last of our pizza dough left over from making our . We rolled it out into 3 rough circles. We then spread over some tomato paste and sprinkled on some dried oregano.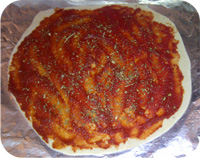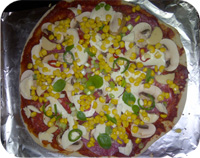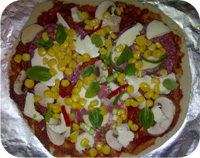 For our toppings we used what we had in our fridge: mushrooms, salami, smoked cheese, stilton, chilli, sweetcorn and broccoli.
We then baked them in the oven at 180°C for about 15-20 mins.
Search Cook Nights Recipes

Recipes by type:
Recipes by ingredients:
Recipes by Country: