Haggis & Black Pudding Vol-au-vents
After our very successful , we had some left over black pudding and haggis. So we decided to make this little starter. We thinly sliced a leek, we bought a wedge of brie and we fried off our remaining pieces of black pudding.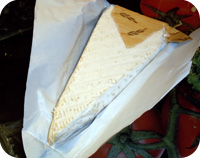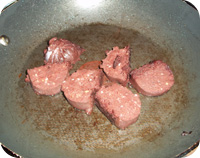 Once cooked be put the black pudding aside and cooked the haggis. We also sautéd out leeks and blanched some small broccoli florets.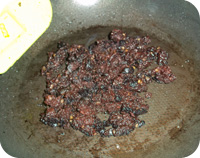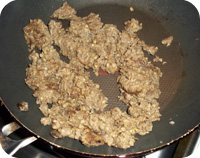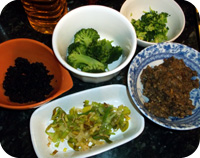 We rolled out some shop-bought puff pastry and cut out circles and rings. We layered them on top of one another to form our vol-au-vents. we sealed them together with some egg wash.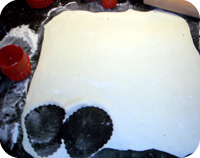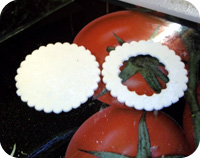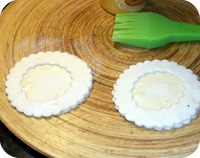 Once we had about a dozen we baked them in the oven for 10-12 mins. We mixed together our ingredients to make a black pudding filling and a haggis filling. Once cooled we scooped out our pastry shells.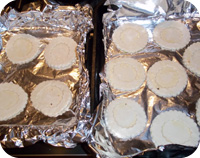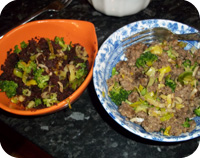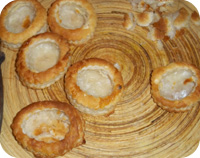 We filled them with the mixtures and topped with small pieces of the brie. Then baked them in the oven for another 8-10 min until warmed through. We served them with some more broccoli and the remaining mixture.