Burns Supper (with a twist)
Every year we love to experiment with the traditional Burns Supper and give it our own twist. This year we thought we would try a Greek inspired Haggis Moussaka but instead of using aubergine we substituted neeps and tatties. We peeled and sliced a turnip and large baking potato then using cutters we cut out circle shapes.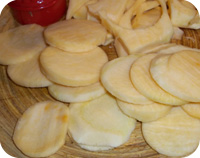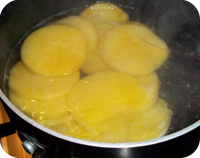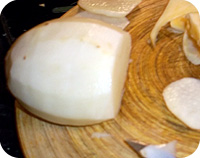 These were then blanched in salted water for 10 mins until soft, we drained and left them aside. Then peeled and chopped a bag of parsnips.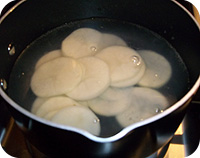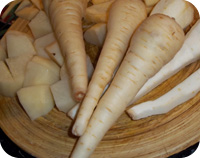 Then seasoned with oil, salt and pepper and roasted in the over for 30-40 mins. We chopped some broccoli florets to serve on the side.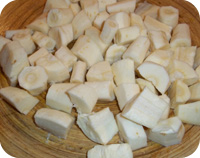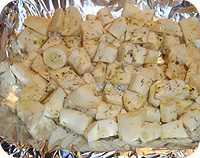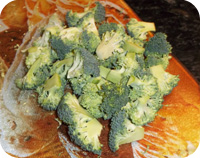 For another side dish we sliced and sauteed 2 large leeks and boiled what was left from the turnip.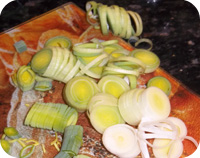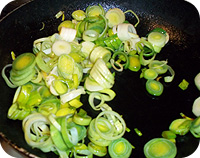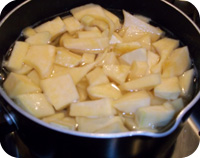 Once this was soft we drained and mashed them with some butter and added the sauteed leeks, seasoned to taste.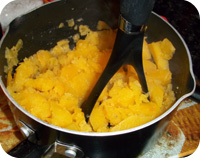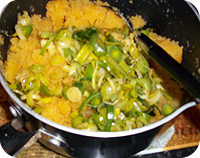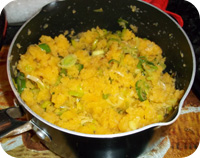 For our Haggis filling we softened some onions, added our haggis and a tin of plum tomatoes and cooked through.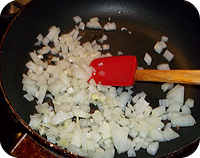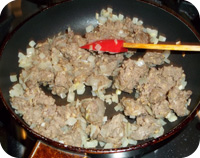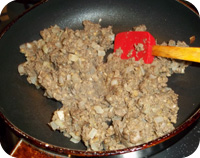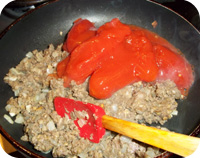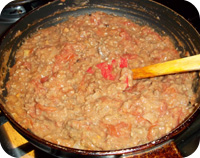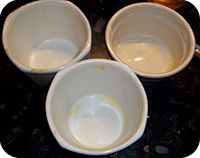 We greased our ramekins with some butter and then assembled our Moussakas with layers of potato, haggis, turnip and repeated until the ramekins were full.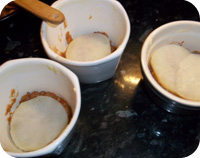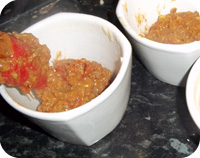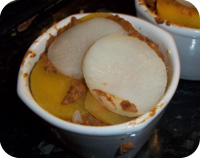 We then topped the ramekins with slices of Halloumi cheese and baked in the oven until bubbling and golden. As another Scottish ingredient with a twist we shaped some black pudding and haggis into sausage shapes and cooked them through.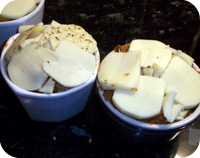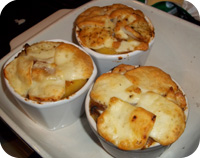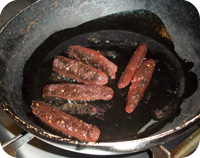 We then put them on squares of puff pastry, wrapped them up, egg washed them and baked for 10 mins until golden brown and served this as a starter.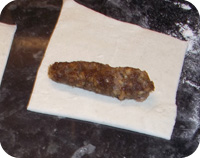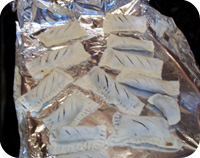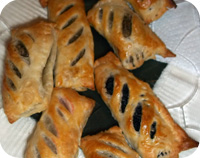 Our main course was our delicious haggis moussaka served with turnip and leek mash, roasted parsnips and our favourite green vegetable - broccoli.