Smoked Mackerel Fish Cakes & Crab Cakes
We started by boiling a few new baby potatoes until soft, then we let them cool. We finely chopped a red onion.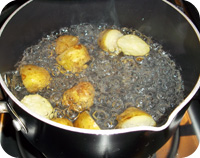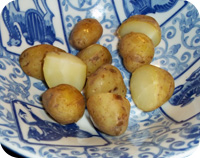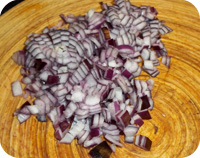 We also finely chopped a red chilli and a couple of spring onions. We drained a small tin of crab meat and let it dry for a while. We counted out a few pistachios.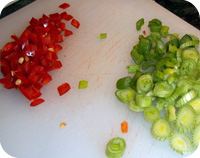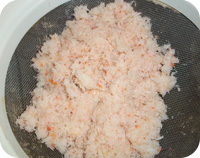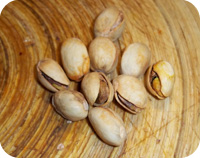 We took the pistachios out of their shells and ground them finely in a pestle and mortar. We then took the skin off a few fillets of peppered mackerel.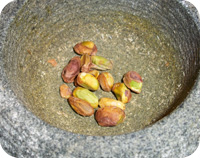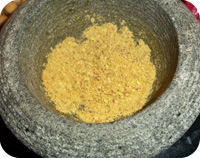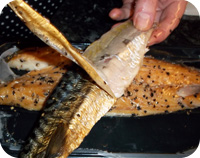 We flaked the mackerel and added some onion and chilli. We crushed the now cool potatoes.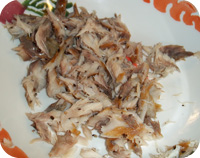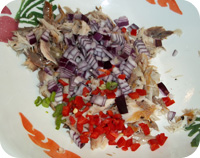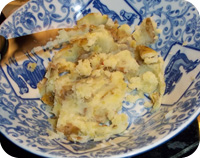 And added the potatoes to the fish too. We combined the ingredients well and split the mixture up into six portions. For the coating we needed a beaten egg, some plain flour and breadcrumbs with some of our ground pistachios.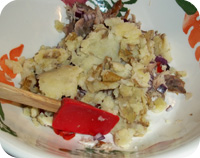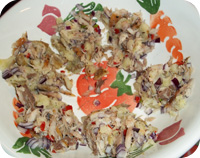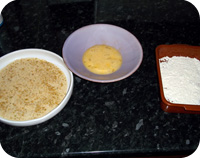 First we shaped the portions into balls then dusted them in the flour, dipped them in the beaten egg and rolled them in the coating. We then set them aside in the fridge to firm up before cooking.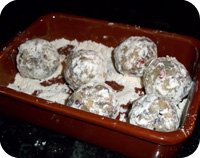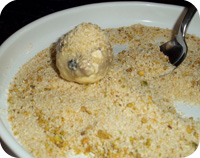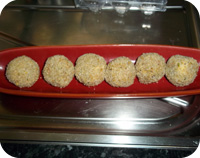 To our now dry crab meat we added spring onions, red onion, ginger and chilli.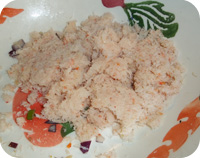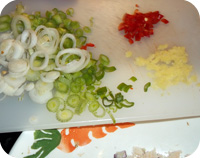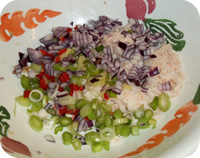 To help the mixture come together we added a little beaten egg. We shaped them into balls and rolled them in the crumb coating.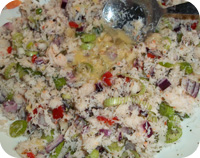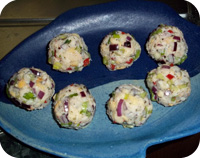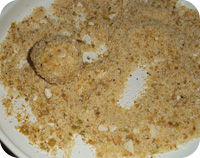 We also put them in the fridge to firm up before cooking. Meanwhile we made a couple of dips. One with soy and honey.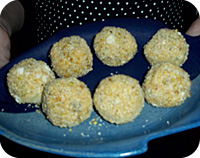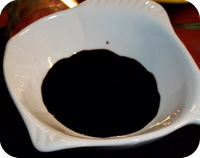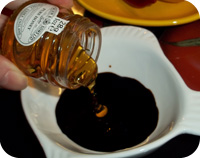 To which we added some lemon juice and finely chopped chilli. Our second sauce was one we made earlier () than we just reheated.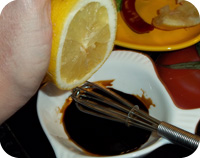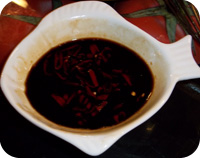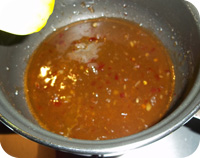 We finally deep fried the crab and fish cakes for 4-5 minutes until golden and crispy. We served them with our dips and a little side salad.