Duck Ravioli
For this starter we used the third duck leg from our recipe. Once it was cool we shredded it. We rolled out some homemade peppercorn pasta and cut out several discs.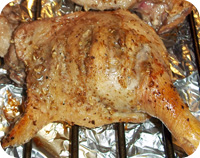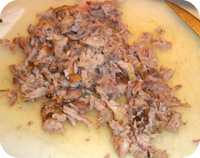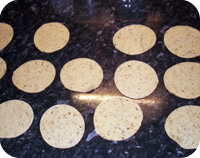 In a bowl we mixed the duck with some hoi sin sauce and spring onions before placing some on half of the pasta discs.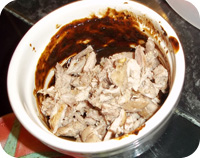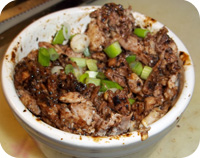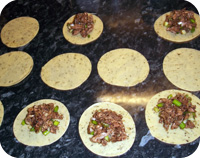 We carefully sealed each ravioli before cooking them in boiling salted water.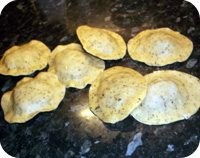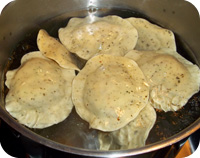 After about 8 minutes they were ready. We simply drizzled over some chilli oil to serve.