Citrus Duck
Instead of the traditional Duck a l'Orange, we decided to try something with duck and other citrus fruits. We started be grinding szechuan pepper corns, coriander seeds, cumin seeds and salt in a pestle and mortar.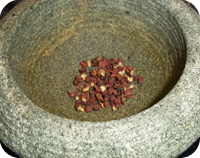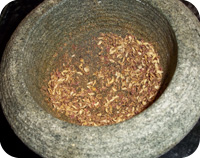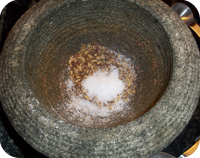 We had three duck legs (two we used for this recipe the other we used in our ). We scored the skin and rubbed in our dry aromatic spice mix before roasting them in a hot oven for about 15-20 minutes. For our sauce we needed ginger, cinnamon and star anise.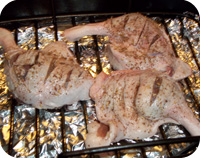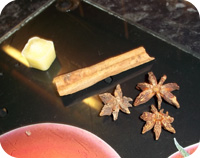 For our citrus sauce we added brown sugar to some water then added the ginger and let the sugar dissolve.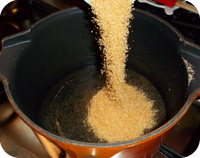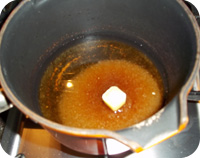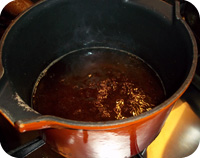 We finely sliced a couple of lemons and limes. To the sauce we added some lemon juice and fish sauce.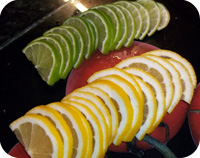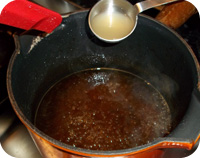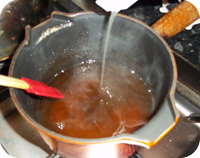 The cinnamon stick and star anise then went in and lastly a few of our lemon and lime slices.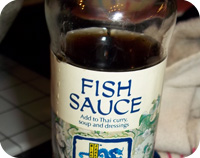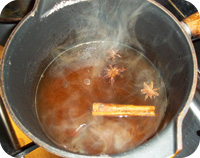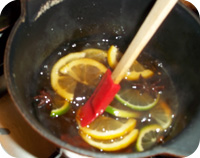 We let our duck legs rest and prepared our sides. Asparagus shallow fried in some butter and baby new potatoes.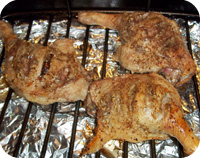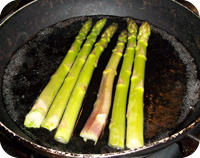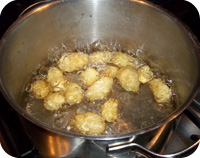 Our sauce was now thicker and glossy. We drizzled some sauce over our duck legs and topped them with more slices of lemon and lime and served them with our vegetables. The citrus flavours really worked with the duck.