Chilli & Garlic Pate
We wanted to make a pate for our starter for Bab's birthday dinner. We also made to go with it.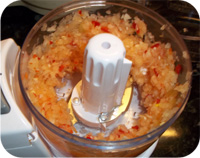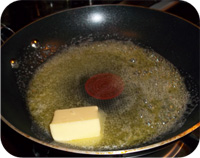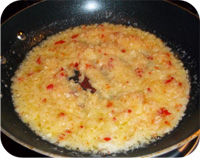 We blitzed together 1 onion, 1 red chilli and a couple of cloves of garlic. We then melted 110g of butter in a pan over a medium heat, then added the mix.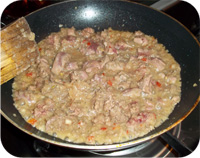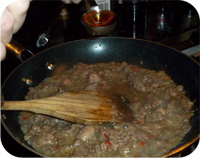 We then added chopped chicken livers, stirring until the livers were golden brown and cooked through before adding a good measure of brandy.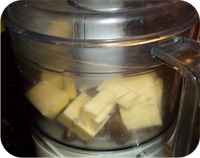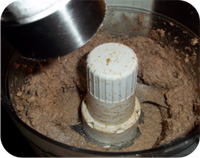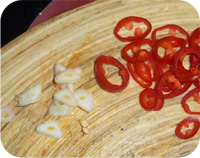 We added more butter to our blender and added the liver mixture. This was blended until smooth. We seasoned the mixture well with salt and freshly ground black pepper. Meanwhile we finely chopped another red chilli and garlic clove.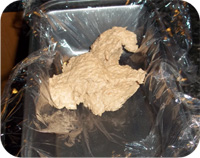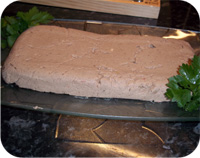 We transferred the pate mixture into a serving dish and sprinkled through the raw chilli and garlic and put into the fridge to chill and set. We served this with our .