Quorn Chicken Lasagne
We made our own egg pasta () which we rolled out into sheets using our pasta machine. When we were ready to assemble the lasagne we boiled the sheets in salted water for 2-3 mins.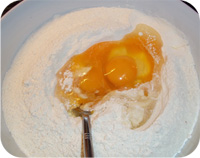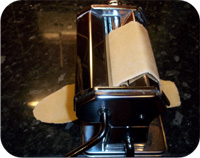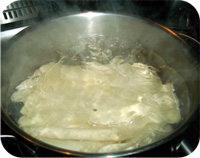 For the filling we soften some chopped leeks with some onions and chopped garlic. We then added the frozen Quorn chicken pieces and some passata and cooked gently for about 10 mins.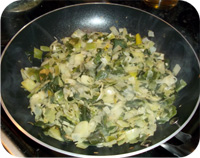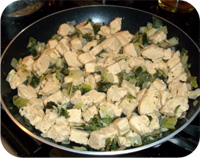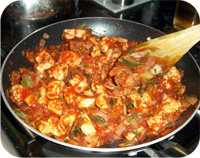 We made a classic béchamel sauce by warming milk infused with half an onion pierced with a couple of cloves, a couple of bay leaves and a good pinch of white pepper. We made a roux with butter and plain flour mixed together over a low heat until it formed a smooth paste. Then we slowly added the warm milk and worked it into the roux until it formed a smooth velvety sauce.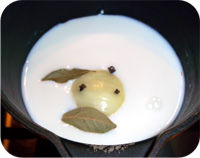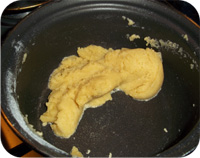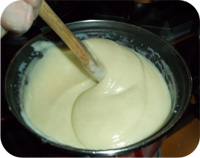 We then layered it all together in a baking tray. Lasagne sheets, then the Quorn chicken mixture, then the béchamel sauce and repeated until the chicken was finished. The final layer of pasta was topped with the remaining béchamel sauce and some grated chilli cheddar cheese, before cooking in a hot oven for 20-25 mins.