Chicken Kiev
Another dish we have wanted to try for a long time and we eventually felt brave enough to do it. We started off making the butter filling with 1/3 of a pack of butter, to which we added lots of crushed garlic, lemon zest, juice of half a lemon and coriander.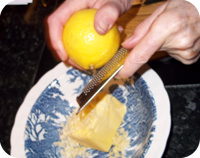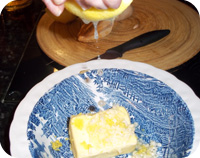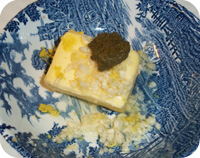 We worked all the ingredients together until soft and rolled it in cling film into a chilled well for 30 minutes.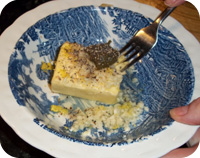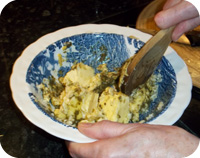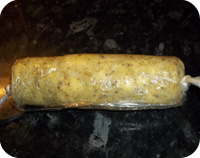 We then took 2 large chicken grade A chicken breasts, put them between cling film and flattened them with a rolling pin into escalopes. We then cut the chilled butter in half and put one in the centre of each flattened out chicken breast and then wrapped the chicken around the butter to make a parcel.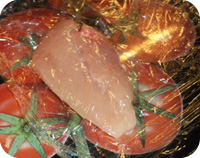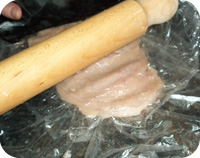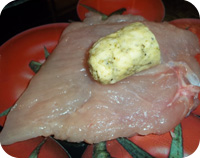 Each breast was dusted with flour, dipped in beaten egg and then rolled in breadcrumbs - TWICE - double dipping.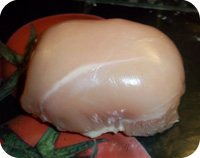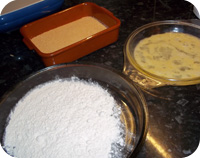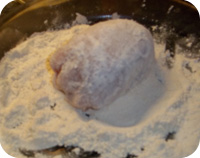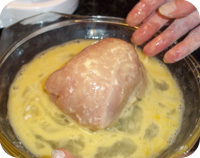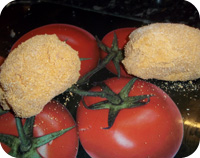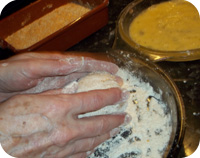 On the last lot of breadcrumbs we added sesame seeds for texture and colour. We then chilled the Kievs for 20 minutes before shallow frying in vegetable oil until crisp and golden.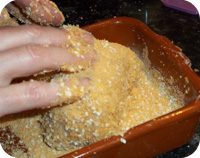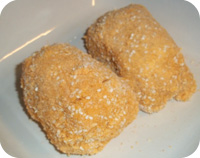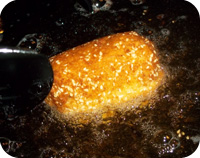 We then baked them in the oven for 25 minutes - to our amazement there were no leaks. The coating was golden and crispy, the chicken succulent and the butter oozed out over the broccoli and which we served it with.