Pork Vindaloo
Despinaki & Babs both love a good curry, and this valentines day we were both home alone so decided to treat ourselves to a valentine vindaloo.
We cut 700g pork shoulder into cubes and selected 10 dried red Kashmiri chillies for the marinade. To a small blender we added 2-3 tbsp of cider vinegar.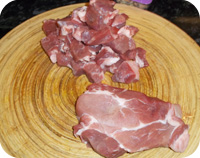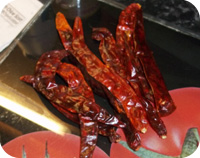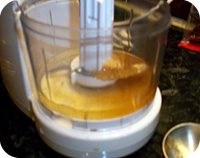 1 inch of fresh ginger, 3 garlic cloves, the chillies, 1 tbsp of tamarind paste and 1tsp of brown sugar and blended well into a paste.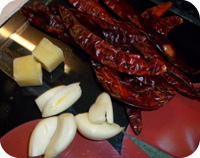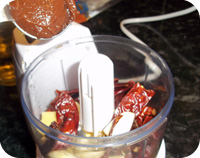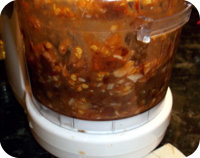 We salted the pork cubes generously, then massaged well with the paste. Covered in the marinade for 1-2 hours.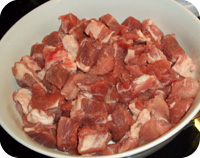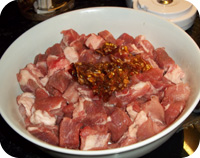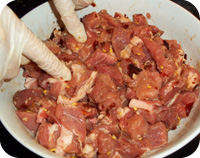 In a pestle and mortar we ground together 1tsp black peppercorns, 3 cloves and 1 tsp coriander seeds.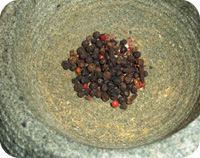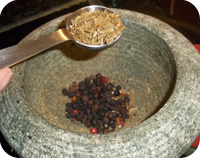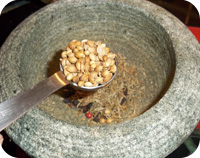 1 tsp cinnamon, 1 tsp turmeric and 1 tsp mustard seeds.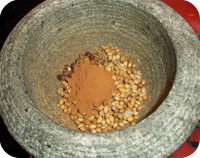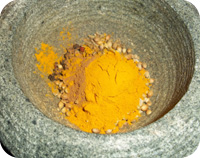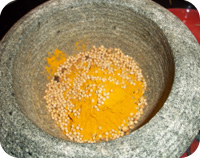 We ground the spices well and finely chopped 500g onions and counted out about 12 fresh curry leaves.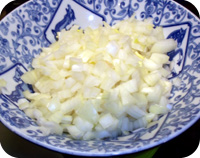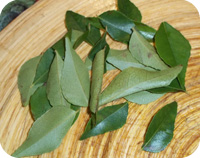 In a large frying pan we poured 1-2 tsp oil and gently fried the spices for a few minutes to release their oils. Poured in 1 tbsp more oil, added the onions.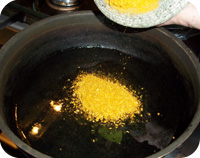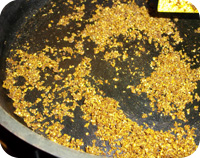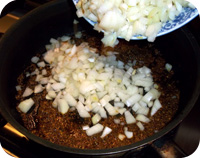 Then the curry leaves and 1 star anise and cooked until the onions are soft. Stirred in the pork and garlic ginger paste.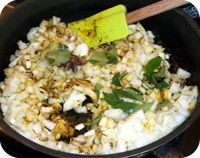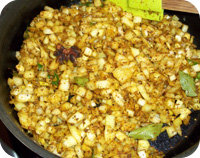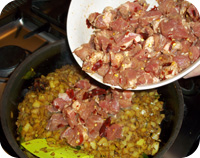 Mixed in half a teaspoon of salt and 1tbsp of brown sugar.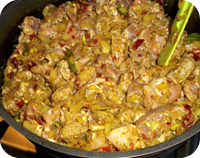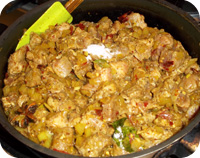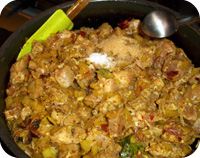 We added 3 tbsp of water. And let it come to a sizzle. We cooked the vindaloo for at least 1 hour. Every now and again, we poured in a small splash of water, adding up to 250ml until the meat was tender and the sauce reduced. We then removed the star anise.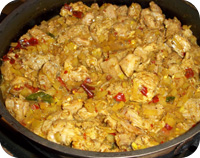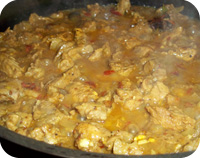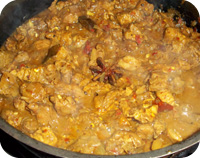 2 tsp mustard seeds, 2 tbsp cashew nuts. We warmed some oil in a separate pan over a medium heat. When hot, added the mustard seeds. They started to pop.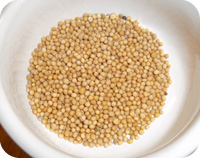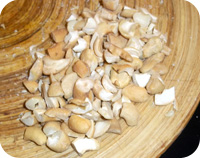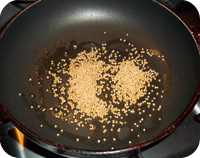 Then we added the cashew nuts and fried for 2-3 mins stirring occasionally, until golden. We served the vindaloo with rice, naan bread and the seeds and nuts.