Vegetable Curry
In a mortar we added 1 tsp of coriander seeds and ground them with the pestle and 1 tsp of cumin seeds. We finely chopped a small red a white onion, fresh ginger, garlic and Kashmiri chillies.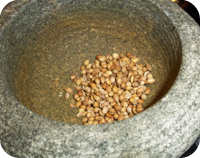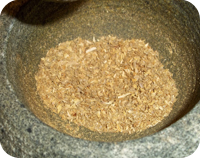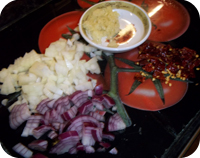 We heated some oil in a pan and added the onion, ginger, garlic and chillies and cooked until the onions were soft. We then started preparing our veg.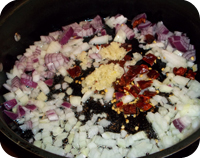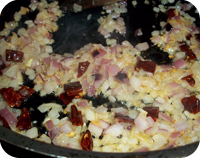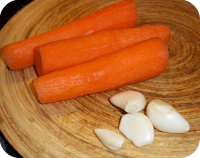 We chopped a turnip and a couple of carrots into large chunks and added them to the pan. We then sprinkled in the spices.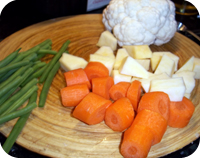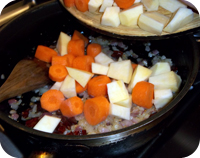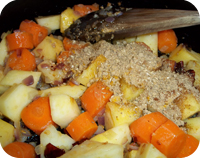 We stirred the veg until well coated in the spices and added a tin of plum tomatoes.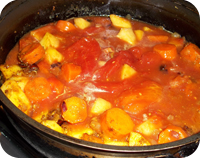 We added a few new baby potatoes (whole) and let it simmer until they were soft. Then we added cauliflower florets for a few minutes and then green beans at the last minute to keep their bite. It was a very tasty curry, full of flavours and a very filling and satisfying meal.