Veal & Pork Meatballs
For this lovely Spanish recipe we used 100g of veal mince and 100 g of pork mince (to make the meatballs nice and light). We added ginger and chilli.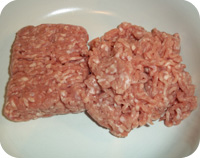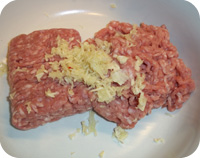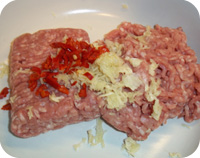 Then added 30g of fresh breadcrumbs. In a pestle and mortar we ground coriander seeds which we added to the mince along with some ground nutmeg.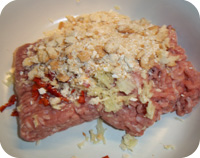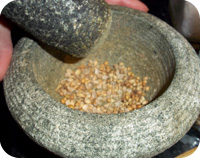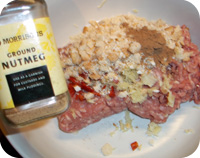 Next we added ground cumin and ground cinnamon.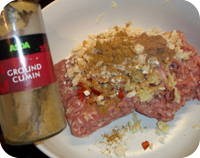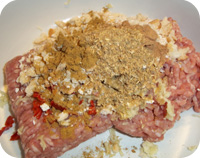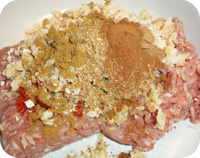 We mixed the dry ingredients into the mince before adding a beaten egg and salt and pepper.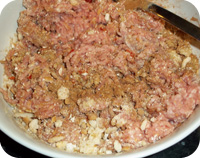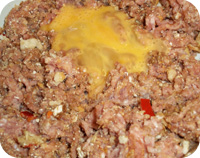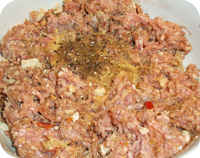 We mixed is well, bringing it together before putting it in the fridge to firm up. For the sauce we fried a chopped onion and garlic in some oil.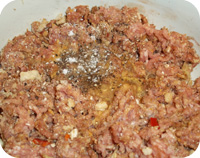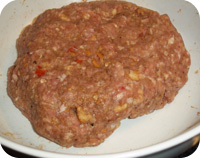 We then added a glass of dry white wine and a tin of plum tomatoes which we broke down into the sauce.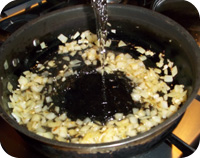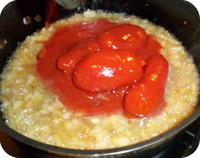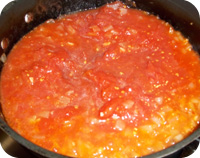 We added a dollop of tomato puree and let the sauce simmer for 15 minutes. Meanwhile we rescued the mince mix from the fridge and separated it into small portions that we rolled into balls. We browned the meatballs in a pan.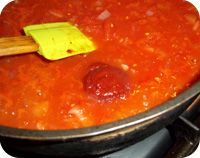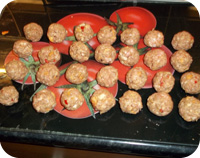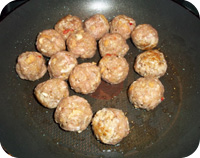 Once all browned nicely we drained them on some kitchen towel.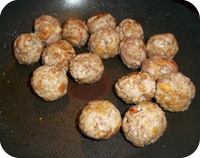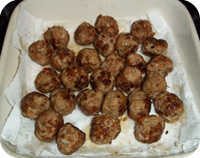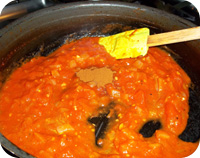 We added the meatballs to the sauce and and cooked for another 15 minutes. To serve we sprinkled over some fresh chopped parsley.