Toad in the Hole
Well our version! We made our own meatballs using minced lamb, chilli, garlic, oregano and seasoning. We put small pieces of feta inside the meatballs.
We fried the meatballs in a little oil, being careful not to move them about too much and stop them breaking up.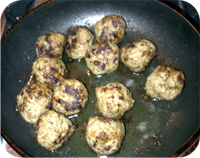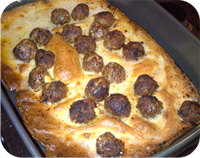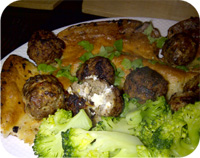 We made our Yorkshire pudding batter using a packet batter mix. We heated a roasting tin in the oven with plenty of oil. Once the oil was smoking hot, we added the meatballs and then the batter. And cooked in the oven until the batter had puffed up nicely.
Search Cook Nights Recipes

Recipes by type:
Recipes by ingredients:
Recipes by Country: