Thin Crust Pizza
For this pizza base we wanted to try using semolina to give an extra crispy crust. We measured out equal quantities of plain flour and fine semolina and put them in a bowl.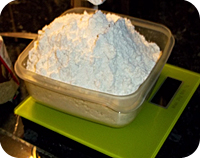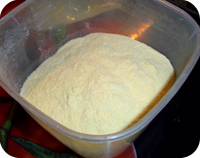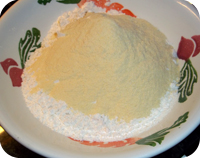 We added a tsp of salt and mixed a sachet of yeast with warm water as per the instructions.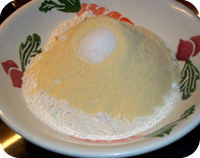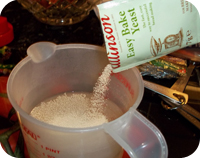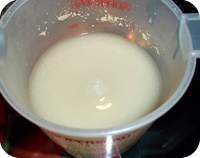 We added this slowly to the flour and used a fork to combine it, gradually bringing it to a dough.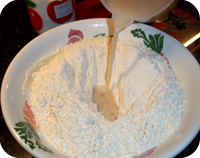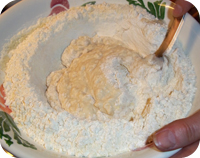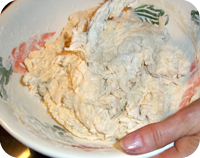 Once the mixture came together we needed it for about 10 minutes.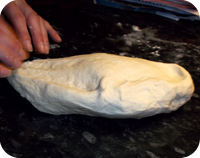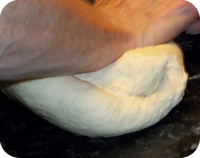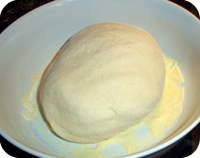 We put it back in the bowl and covered it with cling film and set it aside in a warm part of the kitchen to prove. After about 45 minutes it had doubled in size.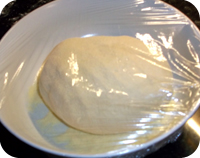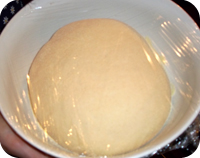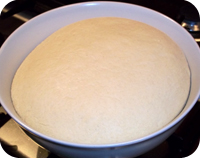 We knocked the air out of it and rolled it out to a thin rough circle. We then prepared our toppings of mixed peppers, sliced chestnut mushrooms, salami, Serrano ham and spring onions.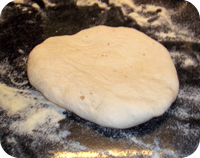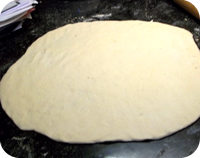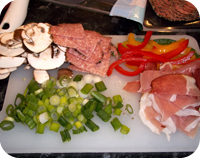 We also chopped a red and green chilli for some added spice. We spread a thin layer of tomato puree on the pizza base and sprinkled over dried mixed herbs.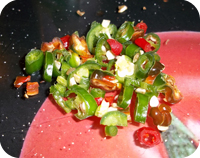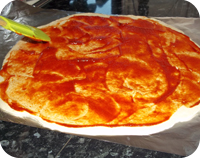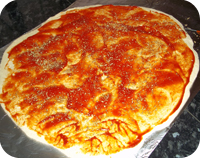 We then added our toppings and finished it off with some grated cheddar cheese.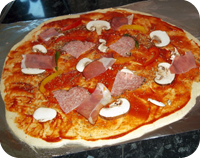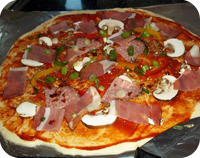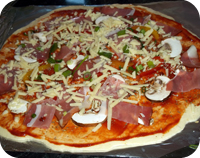 We put it on a layer of foil and baked in the oven for 15 mins. The base was lovely and thin and the crust was crispy just as we had hoped.