Stilton Bread
In a large bowl we added 200g of sifted self-raising flour, 1 tsp of baking powder, 50g of Greek yoghurt, 100g of crumbled stilton, 2 eggs (beaten) and a pinch of salt.
We beat all of the ingredients together until well combined. then turned the mixture out onto a floured surface and kneaded for 1-2 minutes until it formed a dough.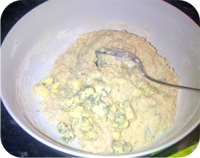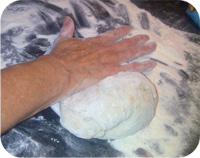 We then cut the dough into four pieces and brushed each piece with a little olive oil and a sprinkle of freshly ground black pepper. We placed onto an oiled baking tray and placed them in a preheated oven at 180°C for about 15-20 minutes, until risen and golden-brown on top.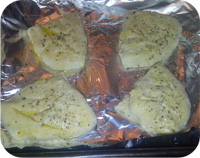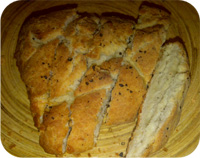 We had the bread with some .
Search Cook Nights Recipes

Recipes by type:
Recipes by ingredients:
Recipes by Country: