Squid & Chorizo Stew
We love squid but had never considered it for a slow cooked dish. We took inspiration from . Slow cooking this way softens the squid's texture and helps bring out its flavour. It also works surprisingly well with the chorizo.
We used two large squid tubes, skin and quill removed, scored and cut in to 5cm/2in pieces. We kept some back for the garnish.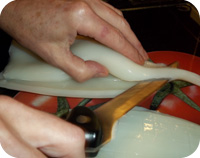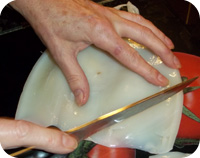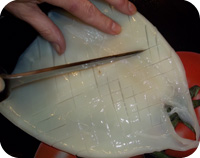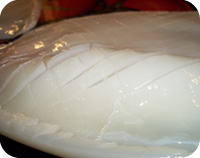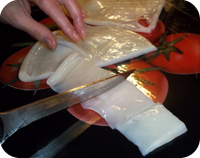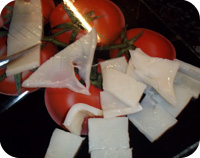 The other ingredients were 2 onions cut into wedges, some chorizo, new potatoes, halved half a red pepper diced and 2 garlic cloves, sliced.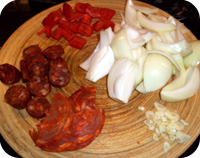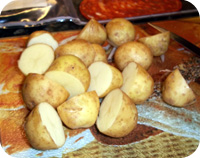 For the base of the sauce, we heated 1 tablespoon of extra virgin olive oil in a pan and fried the garlic, onions, a pinch of dried oregano, 2 bay leaves, salt, ground black pepper and 2 teaspoons of smoked paprika until lightly browned.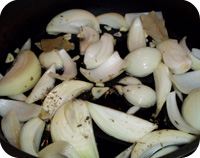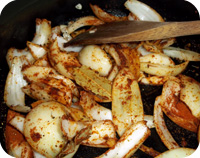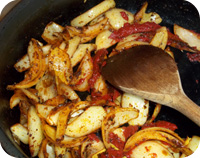 We added about 2 tablespoons of tomato purée and cooked for a few minutes, stirring frequently. We then added the chorizo and red pepper before adding a carton of chopped tomatoes and cooking for five minutes. We also added a good glug of white wine and a tablespoon of lemon juice.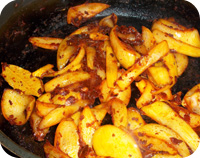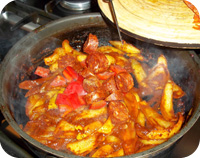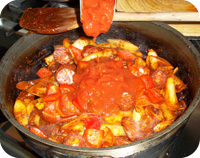 We then added the potatoes and squid and brought it to a very gentle simmer. We covered it with a lid, but left a small gap for the steam to escape. And we let it cook for about an hour.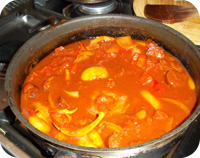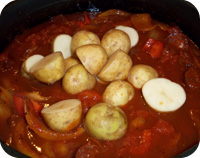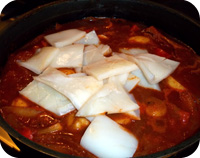 We checked the seasoning after an hour and flash fried our remaining squid and some thinly sliced chorizo for one minute in a hot frying pan until golden-brown and cooked through.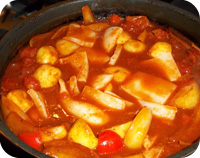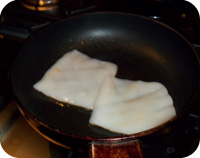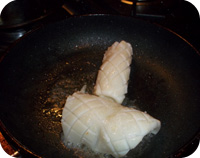 We cut the squid into curly strips and arranged them with the chorizo on top of the stew.