Spinach Pancakes with Lime Butter
For our lime butter we mixed 100g of soft butter with the zest of 1 lime, 2 tbsp of lime juice, salt and white pepper, coriander, garlic and chilli flakes. We then let it chill in the fridge to set.
For the pancakes we wilted 250g of spinach in a pan and then drained and squeezed out the excess water.
The batter was 110g self raising flour, 1 tbsp baking powder, 1 tsp cumin, 1 beaten egg, 2 chopped green chillies, 200g chopped spring onions and the spinach. We then whisked an egg white and folded it into the batter.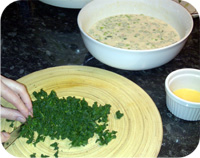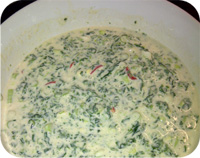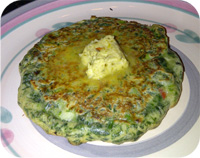 We let the batter rest before cooking the pancakes for 2 mins on each side. We served hot with the lime butter.
Search Cook Nights Recipes

Recipes by type:
Recipes by ingredients:
Recipes by Country: