Spicy Pancakes with Chicken
Shrove Tuesday (Pancake Day) was upon us again and we decided this time to spice it up! We seasoned some plain flour and added a cajun spice mix, fresh chopped green finger chilli and piri piri spice mix.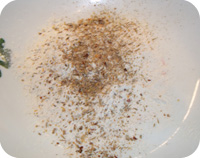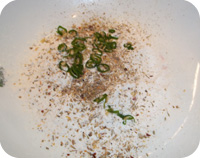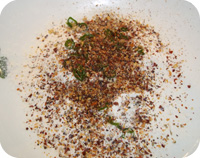 A good heaped teaspoon of hot smoked paprika and mixed the flour well. We coated slices of chicken breast in the flour.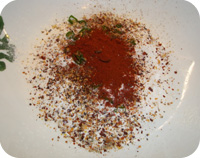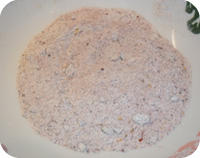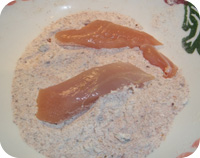 And let the chicken take on the spicy flavours. Babs had spotted some ready made pancake mix for us to use as a base. To the mixture was added water.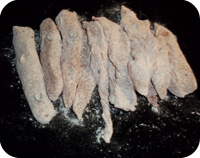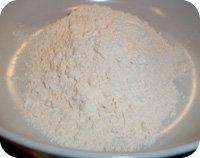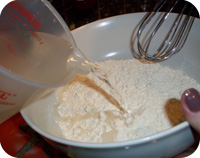 We mixed it into a smooth batter adding more water to make it slightly thinner. We also added a few grinds of our cajun and piri piri spice mixes.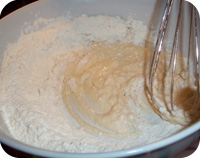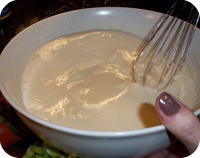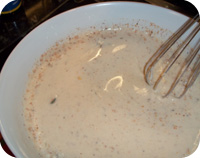 We ladled the mixture into a warm flat based pan and cooked for a few minutes each side until cooked through. We kept the made pancakes warm in the oven.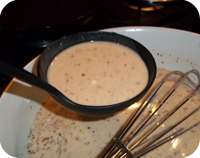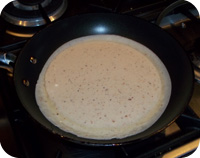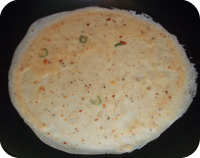 We then fired our spicy chicken strips until cooked and crispy on the outside.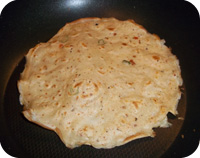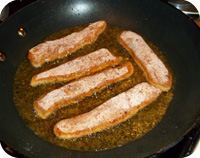 In the remaining spicy oil we fired some red, green and yellow strips of pepper. We then assembled the pancakes adding the chicken, some chopped spring onion and the peppers and wrapped them up.