Southern Fried Chicken
We used chicken thighs for this recipe. We removed the skin from the thighs and kept them on the bone.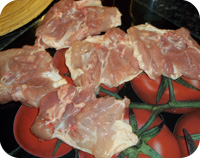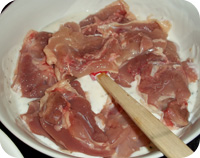 We marinated them in yoghurt to tenderise the chicken while we prepared the crunchy coating. We put some fennel seeds in the pestle and mortar, ground down them down a bit.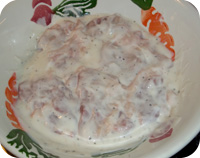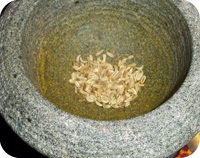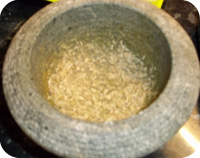 We added them to plain flour mixed with lots of paprika for the coating.
We shook off any excess yoghurt from the chicken thighs, coated them well with the seasoned flour.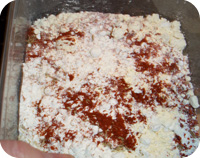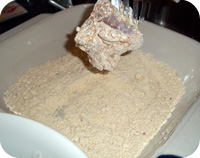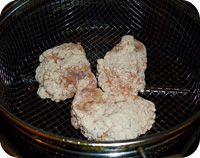 We cooked them in the deep fat fryer until golden and crispy and served them with a mixed salad.
Mr Babs was in heaven !!