Roast Duck Breasts
As part of the main course at Christmas dinner we decided to do duck breasts and black cherry sauce.
We scored the skin of both breasts before frying skin-side down on very hot griddle pans. We then turned them over once browned and placed them in the oven for 10-15 mins depending on how pink we wanted them and the size of each breast as well.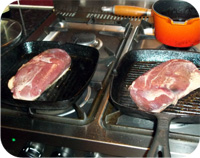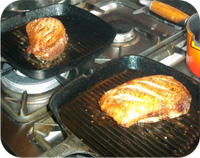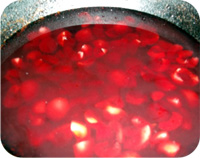 The sauce was made in a pan with a whole tin of black cherries (some chopped smaller), 1 chicken stock cube (1/3 pint) and a good measure of port. We let the sauce reduce and reduce until we go it to the desired consistency. To finish it of before serving we added a good knob of butter to give it a gloss.