Quorn & Chorizo Ravioli
A nice easy starter, we chopped a Quorn chicken fillet and some chorizo. We fried it for a few minutes in a pan until the chorizo had released its oil. Despinaki then rolled out a ball of our homemade pasta.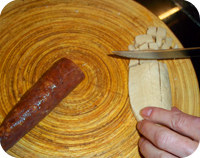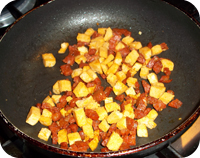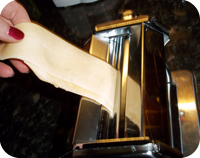 We cut out discs of different sizes to use up the pasta. Once the Quorn and chorizo had cooled we placed them on half of the pasta discs.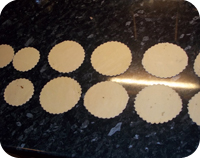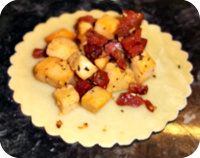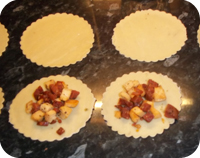 We then carefully sealed all of the ravioli into plump little parcels. We boiled them in salted water for 6-8 minutes.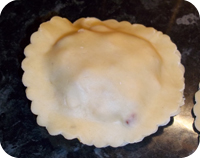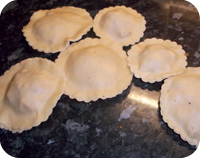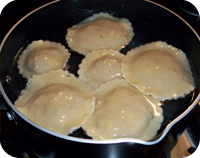 We thinly sliced some more chorizo and pan fried them until crispy. We then served them over our ravioli with some chilli oil.