Prawn Toast
Babs had bought some sesame seeds the other week and we both decided we should try making prawn toast with them. We had no idea how they were made so after a wee bit of research we were ready to roll.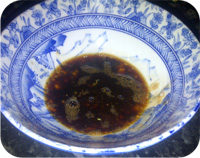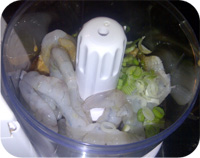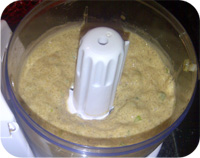 To some dark soy sauce we added a teaspoon of cornflour, 1 egg white and grated ginger. In the blender we put raw prawns, chopped spring onions and our sauce. A quick whiz later and the frothy, foamy mixture was ready.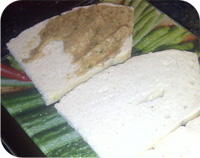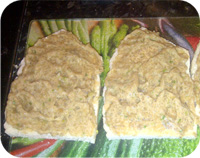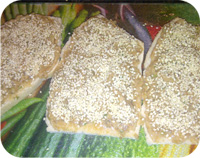 We smeared the mixture over some slices of plain white bread (crusts removed). We then generously sprinkled over some sesame seeds. We heated some groundnut oil (it gets hotter than ordinary oil) and fried them topping side up for a couple of minutes before carefully turning them over and cooking the other side.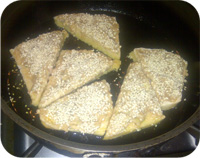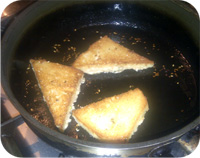 We drained them on some kitchen paper and served them warm as a . They were lovely and you could really taste the prawns.