Prawn & Fennel Soup
We prepared our jumbo prawns by removing the shells but keeping the tails intact. We then cut down the spine of each prawn so that they would 'butterfly' when cooked. We squeezed over some fresh lime juice and dried chilli flakes.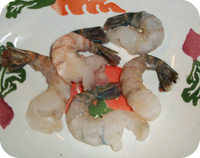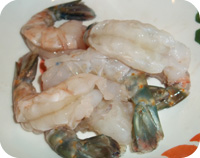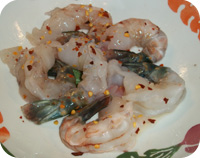 We sliced up half of a bulb of fennel and a whole green finger chilli.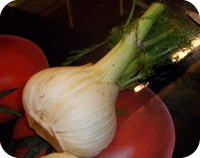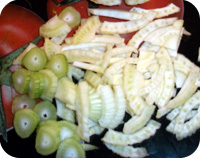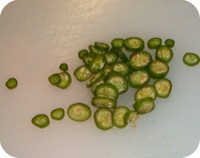 We chopped a few spring onions and made the base for the soup using a won ton stock. We added the fennel and let it simmer until the fennel was soft.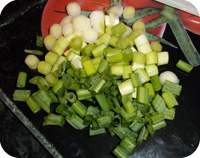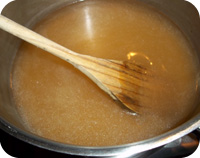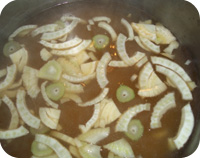 We added our spring onions and chilli before adding a handful of ramen noodles.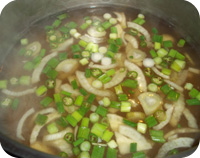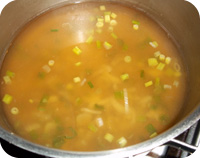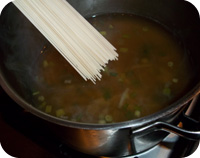 We let the noodles cook for a couple of minutes and then added our prawns until pink and cooked through. We served it in Babs' beautiful bowls and thought it would look good to have the prawns resting over the side!