Papoutsakia with Lemon Potatoes
We decided to have a Greek night and cook 2 dishes to remind us all our lovely holidays in Rhodes.
We started with the Lemon Potatoes – we pre-heated the oven and par-boiled the halved baby potatoes then placed them in an ovenproof dish with chicken stock and 2 lemons cut into wedges.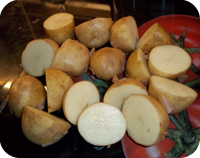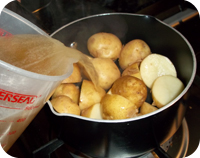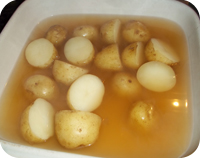 We covered the dish with tin foil and put into the oven for 1 hour. We checked at 20 minute intervals to baste the potatoes with the lemony liquid. We cooked the potatoes for the last 20 minutes of the time with the tin foil removed to give a crisp edge to the potatoes.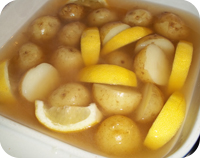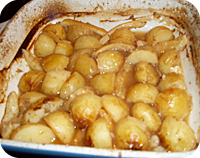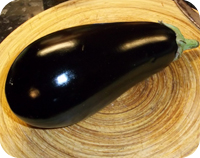 We washed and dried a large aubergine, trimmed off the stem and cut in half lengthwise. We scooped out the seeds and discarded them. We then scooped out the rest of the flesh and set it aside, leaving some of the flesh to keep the aubergine shape.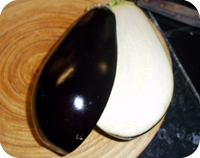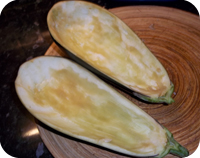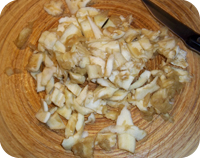 For the filling we finely diced an onion which we softened in some olive oil then added the chopped aubergine pulp, tomato puree and mixed together. We then added to the pan some minced lamb and cooked until browned.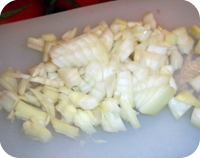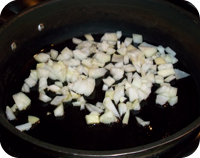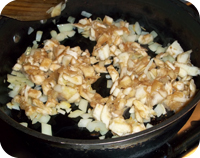 We then filled the aubergine shells with this mixture.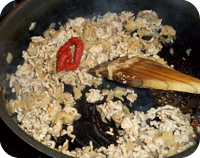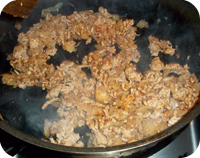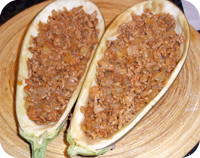 Then spread over a good covering of feta cheese and sprinkled with a finely sliced green chilli, lovingly nurtured by Despinaki, and put in the oven to bake until the cheese was golden and bubbling.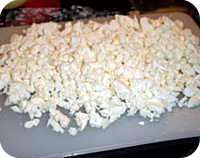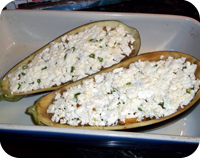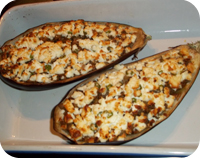 Served with our Lemon Potatoes - an absolute Greek delight.