Spicy Paella
Having created 5 successful , we wanted to make another, this time with a bit of a kick. We heated the paella pan until very hot before adding a little oil and some sliced spicy chorizo and fried it until slightly crispy. We then added sliced onions, followed by a whole (chopped) green chilli and 2 cloves of garlic (finely chopped).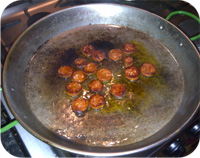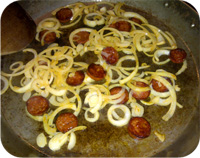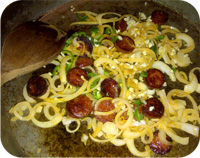 Once all these ingredients had softened we added in a good teaspoon of both smoked and hot paprika. We then sprinkled over the paella rice and coated all the grains in the mixture.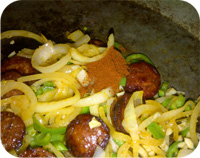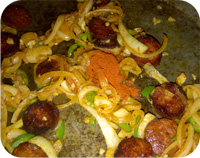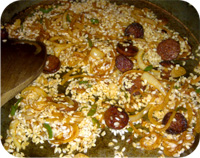 We softened a pinch of saffron in some hot water and added this and then chicken stock to the pan. After a good stir to ensure all the rice was covered we left it alone to absorb all the liquid.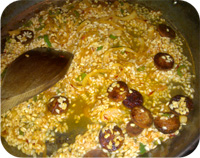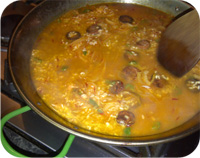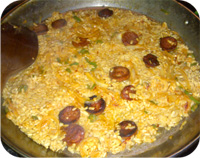 Once the rice was cooked we topped it with fresh raw jumbo king prawns and some broccoli florets (which we had blanched earlier).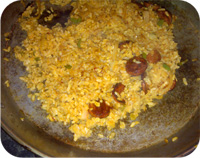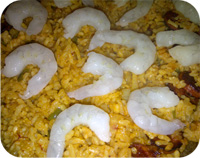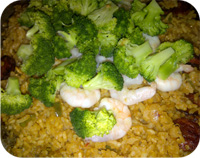 A final stir ensured all the ingredients were cooked and warmed through and we simply served it with some fresh herbs.